Euro TV is now a veritable niche sub-genre that broadcast and cable channels and free and paid streaming services are paying keen attention to in the US and UK, given viewers' growing appetites for original-language, English-subtitled programs — whether from the Scandinavian countries of Denmark, Finland, Iceland, Norway, and Sweden, or from Belgium, France, Germany, Italy, Spain, and other countries on the Continent.
Nordic noir and European crime/mystery fiction have been around for decades, as have film adaptations, such as The Name of the Rose (1986), Smilla's Sense of Snow (1997), and The Girl with the Dragon Tattoo (2009). Likewise, Euro TV series that might be new to some viewers have been around for almost as long, such as the long-running mystery series Maigret (France, 1991-2005), Inspector Montalbano (Italy, 1999-2016), and Wallander (Sweden, 2005-2014).
The series that arguably made viewers sit up and take notice of Euro TV in general and Nordic noir TV in particular, at least in the UK, was the Danish crime drama The Killing (Forbrydelsen). It hit local screens in 2007 and programmers across Europe, Asia, South America, and Oceania (but not North America) began buying it in 2008.
And Euro TV, as well as the television industry overall, hasn't been the same since.
Regardless of whether characters speak Flemish or French, what makes much of Euro TV as compelling as many of its American and British counterparts are three things: engrossing stories, intriguing characters, and top-notch production values.
So, where can you watch English-subtitled Euro TV in the US and UK? Read on to find out.
___________________________
IN THE US
Dubbed "the best British TV" by Time magazine, subscription video-on-demand (SVOD) platform Acorn TV dipped its toes into the Euro TV waters back in 2013, when it premiered the anthology series Les Petits Meurtres d'Agatha Christie (The Little Murders of Agatha Christie), which consists of stylized and French-ified adaptations of some of the famed author's works.
Fast forward to October 2015, when shows from Nordic and Eastern European countries began arriving on Acorn TV — specifically, the US premieres of the Finnish drama Easy Living and the Romanian drama Umbre. And in 2016 Acorn TV premiered the Finnish drama Hooked, French drama The Disappearance, Italian period drama The Viceroys, and Black Widows, the multi-lingual Scandinavian version of the Finnish mystery-crime drama.
In 2017 Acorn TV premiered Italian drama A Good Season, Italian period drama The Ladies' Paradise, both seasons of Lord & Master from the Netherlands, and the Nordic noir crime drama Rebecka Martinsson from Sweden. Look for more Euro TV titles here next year.
A subscription to Acorn TV costs $4.99/month or $49/year, and comes with a free 7-day trial. Members of Amazon Prime can add an Acorn TV subscription through Amazon Channels and watch Acorn TV shows through the Amazon Video interface.

__________________
Amazon Video & Amazon Prime Video
The number of Euro TV titles available to stream on Amazon.com has grown exponentially since 2015. Many are available on a pay-per-view (PPV) or -season basis, while others are no-cost offerings for Prime Video members.
In March 2017 Amazon released its first Amazon Original Euro TV series: the German thriller You Are Wanted (available in English-subtitled and English-dubbed versions).
Amazon also has non-Original exclusives, including two of the most popular crime dramas from Denmark: The Eagle and Unit One. Other exclusives include Mamon, the Czech version of the Norwegian crime thriller Mammon, and Undercover, the Emmy®-nominated crime thriller from Bulgaria.
One of the best reasons for a Euro TV fan to get Amazon Prime is its growing list of "included with Prime" Euro TV titles, which are free to watch for Prime members and not always available for purchase by non-members. A few that are definitely worth checking out are the German crime drama 4 Blocks; Infieles, a Spanish drama reminiscent of Sex and the City; the excellent Icelandic mystery-crime drama Trapped; and Locked Up, the Spanish women's prison drama that's more like the Australian Wentworth than the American Orange Is the New Black.
Amazon Prime comes with nearly 20 ways that make the $99/year membership fee worth it. But if you only want Prime for its video streaming, then one of the monthly subscriptions might suit you better. Read this article on The British TV Place for details.
__________________
Eurochannel offers a range of Euro TV series, such as those that premiered under the "European Prime TV Series" banner, including the French anthology series Suite Noire (now called Crimes of the City); the Dutch royal family biopic series Crowns and Jewels, made up of the miniseries Bernhard, Scoundrel of Orange and Beatrix, Orange Under Fire; Finnish drama Second Chance; Czech crime dramedy Kveta Mysteries; and Norwegian drama Struggle for Life.
Those shows, plus all of the titles under the "La loi de…" telefilm series of feature-length legal dramas — including Christophe's Law, Gloria's Law, and Pauline's Law — debuted in the US on Eurochannel before making their way to Amazon Instant and/or Prime Video.
You can access Eurochannel through any of these international packages on Sling TV (subscription required).
__________________
For as humongous as Google is, the Euro TV pickings in its online store are decidedly slim and can be gotten elsewhere (unless having all of your media under your Google account is a must). A few shows I've found here: Beck, Maison Close, The Returned, and Spiral. There might be more, but to be frank about it, there's no easy way to search for titles. (How ironic.)
__________________
The number of Euro TV titles on Hulu has dwindled. Gone are French drama Pigalle, la nuit, Spanish drama Frágiles, Danish crime drama The Protectors, Swedish legal drama Verdict: Revised, and Swedish mystery series The Sandhamn Murders, amongst the numerous international titles that vanished from Hulu and other US streaming services.
That said, there are a few consolations: (1) Hulu premiered Seasons 1-3 of the Swedish-Danish crime thriller The Bridge in the US, and I expect it will do the same for the fourth and final season. (2) Hulu is the only US streaming service with Seasons 3 and 4 of the French crime drama Braquo. And (3) Hulu will be the exclusive US streaming platform for at least two new Euro TV shows starting in Dec 2017 and 2018. (Stay tuned for details.)
Plus, for folks who don't subscribe to other streaming services, Hulu has Seasons 1-5 of French period drama A French Village and French crime drama Spiral; Swedish mystery dramas Beck (first 24 episodes) and Wallander (Seasons 1 and 3); and all episodes of German spy drama Deutschland 83.
Hulu has two subscription options: $7.99/month to stream programs with a limited number of commercials, and $11.99/month to watch commercial-free content.
__________________
iTunes
In 2015 Euro TV fans in the US, UK, and Canada who wanted to legally download the binge-worthy and award-winning Danish political drama Borgen were finally able to get them at iTunes, where all three seasons were made available as exclusive digital downloads.
Borgen – Digital Download US
Borgen – Digital Download UK
Borgen – Digital Download Canada
Then in 2016 iTunes launched the first two seasons of the French spy thriller series The Bureau; the original Irish Gaelic version of period drama Dominion Creek; and the complete series of Italian crime drama Romanzo Criminale, based on the novel of the same name by criminal court judge and author Giancarlo De Cataldo.
There are plenty of other titles that you can download from iTunes, too, including the German spy thriller Deutschland 83 and war drama Generation War, Swedish crime drama/mystery series Henning Mankell's Wallander and Maria Wern, and French period drama Maison Close and crime drama Spiral, amongst others.
__________________
MHz Choice is the first SVOD streaming platform in the US dedicated to English-subtitled original-language programs from Europe. It currently has one of the largest stateside libraries of Euro TV titles, and screens more than 3000 hours worth of Euro TV classics and new dramas, mysteries, thrillers, comedies, and documentaries each month.
Recent MHz Choice offerings are exclusive, including Danish historical drama 1864, Swedish political thriller Blue Eyes, Irish Gaelic drama Corp + Anam, and Nordic noir mystery series Missing from Sweden.
Quite a number of shows that premiered on MHz Choice are currently available on Amazon Video as PPV offerings, so folks who don't subscribe to MHz can still get in on the goods. Here are a few of my favorites:
Folks who live in a market where the public TV station is an affiliate of MHz Networks can still watch select MHz titles via broadcast TV on the MHz Worldview channel.
And MHz produces DVDs for most of the shows it screens. A few recent releases include:
A subscription to MHz Choice costs $7.99/month after the free 30-day trial. Viewers with Amazon Prime can add an MHz Choice subscription through Amazon Channels and watch MHz shows through the Amazon Video interface.
(For Euro TV fans north of the US border, MHz Choice is now available in Canada.)
__________________
The largest SVOD platform on the planet — with roughly 110 million subscribers worldwide, inclusive of the nearly 53 million in the US alone (as of October 2017) — has been steadily adding Euro TV titles to its massive library.
Many of Netflix's Euro TV titles are exclusives in the US, of which a good chunk are Netflix Original series. Here's a sampling from across the continent: Belgium: The Break and Hotel Beau Séjour; Finland: Bordertown; France: Call My Agent, Marseille, and A Very Secret Service; Germany: NSU: German History X; Iceland: Case; Italy: Suburra; Norway: Nobel; Spain: Cable Girls and Merlí; Sweden: Bonus Family.
(FYI: Titles such as Dicte and Rita are no longer under the Netflix Originals banner, and shows including 30 Degrees in February and 1992 are no longer streaming on Netflix US.)
Not every series can be a Netflix Original, which means little to Euro TV fans, anyway, when new shows such as Crematorium (Spanish), The Day Will Come (Danish), Maniac (Norwegian), and The Same Sky (German) premiere on the streaming services.
And not everything that debuts on Netflix stays exclusive to Netflix. Euro TV series that have since been added to other streaming services include French crime drama Witnesses, and Norwegian historical drama The Heavy Water War (known as The Saboteurs in the UK) and dystopian political thriller Occupied.
By the way, you can now download select Euro TV titles from Netflix. Yes, download. Here is a list of 20 Euro TV series and 20 Euro films that were available for download when the feature was first introduced.
The price for a Netflix subscription increased (again) in October 2017, a rate hike that went into effect immediately for new subscribers and is being rolled out to everyone who already had a streaming plan. The amount you pay depends on the number of screens accessing content at the same time (maximum of 4) and whether you want content in SD, HD or Ultra HD. The rock-bottom price remains $7.99/month, which lets subscribers watch Netflix on just one screen at a time and in standard definition only.
The above pricing is separate from that for Netflix's DVD plans, which start at $4.99/month and go up to $11.99/month.
__________________
Shudder is an SVOD streaming platform that specializes in horror, supernatural, and thriller content. The majority of its content is films, but its list of TV titles is growing. Euro TV series currently available are the French space thriller Missions (a Shudder Original series) and these Shudder Exclusives: French horror-mystery miniseries Beyond the Walls, Swedish crime thriller Jordskott, and German crime drama-mystery miniseries The Valley.
Available in the US and Canada, as well as the UK and Ireland, Shudder costs US$4.99/month or US$49.99/year and comes with a free 7-day trial. (In the other territories the costs are CA$4.99, £4.99, and €4.99 per month. Note that the content may differ from what's available in the US.)
You can sign up for a subscription at the Shudder website regardless of which territory you're in. Amazon Prime members in the US can subscribe to Shudder via Amazon Channels and watch its spooky content through the Amazon Video interface.
__________________
Formerly known as DocClub, Sundance Now has expanded its offerings from documentaries (including the five-part Agnes Varda: From Here To There from France) to encompass acclaimed films and series from the US and abroad.
Most stateside Euro TV fans probably know Sundance Now as the streaming home of the hit French spy thriller The Bureau, whose third season debuted here in 2017. Also in 2017 were the premieres of Public Enemy, a French-language crime thriller from Belgium, and The Swell, a Dutch- and Flemish-language disaster drama set in the Netherlands and Belgium.
A subscription to Sundance Now costs $6.99/month or $59.99/year after the 7-day free trial. (Those prices get converted to the local currencies in Canada, the UK, and Ireland, where SN is also available.) Amazon Prime members in the US can add Sundance Now through Amazon Channels and watch its titles through the Amazon Video interface.
__________________
As of this writing, the only US cable channel that screens first-run Euro TV programs is SundanceTV. (This will change when HBO brings two of its HBO Europe series to the US and Starz premieres the Norwegian crime thriller Monster to stateside audiences.)
SundanceTV debuted the International Emmy® Award-winning French supernatural thriller The Returned in 2013 and the show's second season in 2015. Also in 2015 was something huge for Euro TV in the US: SundanceTV's premiere of its co-production Deutschland 83, a bona fide worldwide hit and "the first-ever German-language drama to be aired on a major US network." (The series will return with a second season titled Deutschland 86.)
And in 2016 SundanceTV premiered the Italian crime drama Gomorrah, followed by the series' second season in 2017. The third season is on its way.
SundanceTV is available on cable TV systems across the country. Prices may vary.
__________________
Launched in early 2014, Tubi TV is an ad-supported video streaming website and Roku channel in the US. While its Euro TV content is minimal, it's free to stream.
And as far as I can tell, Tubi TV is the only streaming service, free or paid, that has The Limit, a Finnish drama miniseries based on the novel of the same name by Riikka Pulkkinen.
As of November 2017, its non-exclusive Euro TV titles include Finnish drama Second Chance, Romanian crime drama Umbre, and Russian period drama Demons, based on Fyodor Dostoyevsky's novel of the same name.
__________________
TV5Monde USA is the stateside arm of the global French network, and its programs are from territories where French is the national language or one of them, including France, Switzerland, Belgium, Canada, and French-speaking Africa. Because TV5Monde USA is a linear channel, its shows are appointment-viewing only (unless you DVR them).
Shows that are subtitled in English on TV5Monde USA (not all of them are) tend to be mysteries and crime dramas, such as the "Meurtres à…" ("Murder in…") series of feature-length telefilms, which include Meurtres à Dunkerque, Meurtres à Grasse, Meurtres à Strasbourg, Meurtres au pays basque, and Meurtres en Martinique, amongst others.
TV5Monde USA is offered in various cable and satellite TV packages (subscription required). To see if it's available in your area, visit this page of the TV5Monde website.
__________________
Back in November 2015, Vibrant TV was still a relative newcomer to the SVOD space. It offered nine English-subtitled programs from Italy, plus shows from Down Under and the UK, for the introductory subscription price of $1.99/month. (Read this for details.)
Fast forward to February 2017: The subscription price had jumped to $4.99/month (after the free 30-day trial) and only one new Euro TV title (Italian anthology series Good and Evil) had been added. Since then, Vibrant TV has been running a crowdfunding campaign. From the outside, this doesn't look good. On the plus side, Vibrant TV still has ten Euro TV shows that aren't available anywhere else in the US.
__________________
Unlike most of the other streaming video services, Vudu, which is owned and operated by retail giant Walmart, never did and likely never will have any Euro TV exclusives, but its library of Euro TV shows is slowly growing. Titles include the Swedish crime dramas Anno 1790, Beck, and Henning Mankell's Wallander, as well as French supernatural thriller The Returned and crime drama Spiral.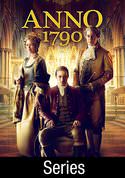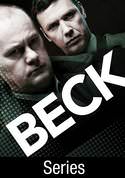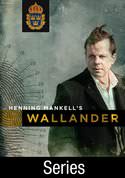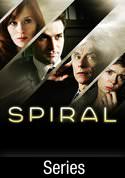 So, if you can find Euro TV shows elsewhere, why use Vudu? Because (1) its pay-per-episode or -season pricing is comparable to, and occasionally lower than, that of other PPV services; (2) multiple seasons are sometimes bundled for lower pricing; (3) you can watch programs pretty much anywhere with just about any kind of digital device; (4) you can download shows to up to eight devices; and (5) you can use PayPal to pay for your purchases and rentals.
__________________
Walter Presents started as the "world drama" brand on Channel 4's All 4 website in the UK in January 2016. (More on this below.)
In March 2017 it crossed the pond and launched in the US as a standalone SVOD platform, bringing with it 34 international TV shows, most of which are Euro TV titles. As of November 2017 Walter Presents US has nearly 50 titles, with more than 90% of them being English-subtitled, original-language series from across Europe, including Danish crime thriller Norskov, Belgian mystery-crime drama Professor T., French political drama Spin, and Norwegian drama Young & Promising.
Co-founded by Walter Iuzzolino, the sole curator of the content on his namesake streaming service, Walter Presents US offers two subscription options: $6.99/month or $69.99/year. The monthly plan comes with a 7-day free trial, the annual plan a 30-day free trial. As with other SVOD services, members of Amazon Prime can add a Walter Presents subscription through Amazon Channels and watch its library of Euro TV shows through the Amazon Video interface.
(For Euro TV fans in Australia, Walter Presents is now available on Foxtel.)
__________________
Yahoo View is the ad-supported streaming website that offers Hulu's free content since Hulu moved to the subscription revenue model. Not all of Hulu's content is on Yahoo View, but the streaming service has a few Euro TV shows that you can watch for free.
As of November 2017, Yahoo View has Swedish mystery series Beck (Episodes 1-24), French cop drama Braquo (Seasons 1-2), Swedish/Danish crime thriller The Bridge (Seasons 1-2), French wartime drama A French Village (Seasons 1-5), French period drama Maison Close (Season 1), French crime thriller Spiral (Seasons 1-5), and the classic Nordic noir mystery series Wallander (Seasons 1 and 3) from Sweden.
___________________________
IN THE UK
BBC Four, the UK's commercial-free public broadcast channel, has been screening TV programs and films from its European neighbors on Saturday evenings for years, including Euro TV classics such as the Danish political drama Borgen, Italian mystery drama Inspector Montalbano, Swedish mystery-crime drama Henning Mankell's Wallander, and the Danish crime drama that turned Nordic noir TV into a global phenomenon and inspired the Faroese sweater fashion trend: The Killing.
More recently BBC Four has debuted Euro TV series that stateside fans have yet to see, including:
__________________
Channel 4 / Walter Presents UK
Channel 4 went Euro TV when it screened the French supernatural drama The Returned and Norwegian crime thriller Mammon several years ago. Then in 2015 the ad-supported pubcaster premiered the Norwegian wartime thriller The Saboteurs, French wartime drama Resistance, French crime thriller Witnesses, and Series 2 of The Returned.
That same year, Channel 4 announced that All 4, its free, ad-supported VOD website, would be the home of Walter Presents, the branding for what would be the "world drama" section of All 4. Here UK-based Euro TV fans would be able to access a range of English-subtitled international shows 24/7. Walter Presents launched in the UK on 3 January 2016 with nine program premieres, including Deutschland 83, "the highest rated foreign-language drama in UK TV history."
Since then, Walter Presents has brought some fabulous Euro TV series to the UK, including titles that aren't currently available for streaming in the US, such as…
And Walter Presents is now in the US and Australia!
__________________
ITV launched ITV Encore in 2014, a pay TV channel that was only accessible through Sky satellite services. In 2015 Encore premiered the award-winning and creepy Swedish crime thriller Jordskott, and the Swedish supernatural mystery thriller Ängelby (dubbed Sweden's Twin Peaks by some viewers) in 2016.
In November 2017, ITV announced that Encore would cease to be a linear channel and become instead a VOD service for streaming box sets in the spring of 2018. Whether any of the box sets will include Euro TV series remains to be seen.
__________________
See descriptions under the US section above.
__________________
For viewers with a subscription to Sky, Sky Arts screens Euro TV shows on a fairly regular basis. Titles that premiered on this channel include Swedish drama 30 Degrees in February, French flic drama Braquo, Norwegian comedy Dag, French comedy Hard, Spanish mystery serial Grand Hotel, Danish family drama The Legacy, French period drama Maison Close, the adult-themed Belgian drama Matrioshki, and Norwegian thriller Occupied. More recently it debuted the French-Swedish crime drama Midnight Sun.
Sky Atlantic has premiered non-English and bilingual series, including Italian Mafia dramas 1992, 1993, and Gomorrah, Swedish/English crime drama 100 Code, and The Tunnel, the French/English remake of The Bridge, which won Stephen Dillane the Best Actor award at the 2014 International Emmy® Awards.
In early November 2017 Sky Atlantic debuted to rave reviews the German period drama-crime thriller Babylon Berlin — based on the "Gereon Rath Mystery" novels by Volker Kutscher — the most expensive TV series ever made in Germany.
Stay tuned for news about more Euro TV series headed to Sky Arts and Sky Atlantic.
__________________
Video Streaming Services
In addition to terrestrial services, VOD streaming services such as Amazon Instant Video and Netflix also offer an array of Euro TV shows for fans in the UK, including:
For information on where to watch specific Euro TV programs in the US and UK, visit the Euro TV Shows by Language pages.
__________________
Share this post/page.