Euro TV is now a veritable niche sub-genre that broadcast and cable channels and free and paid streaming services are paying keen attention to in the US and UK, given viewers' growing appetites for original-language, English-subtitled programs — whether from the Scandinavian countries of Denmark, Finland, Iceland, Norway, and Sweden, or from Belgium, France, Germany, Italy, Spain, and other countries on the Continent.
Nordic noir and European crime/mystery fiction have been around for decades, as have film adaptations, such as The Name of the Rose (1986), Smilla's Sense of Snow (1997), and The Girl with the Dragon Tattoo (2009). Likewise, Euro TV series that might be new to some viewers have been around for almost as long, such as the long-running mystery series Maigret (France, 1991-2005), Inspector Montalbano (Italy, 1999-present), and Wallander (Sweden, 2005-2014).
The series that arguably made viewers sit up and take notice of Euro TV in general and Nordic noir TV in particular, at least in the UK, was the Danish crime drama The Killing (Forbrydelsen). It hit local screens in 2007 and programmers across Europe, Asia, South America, and Oceania (but not North America) began buying it in 2008.
And Euro TV, as well as the television industry overall, hasn't been the same since.
Regardless of whether characters speak Flemish or French, what makes much of Euro TV as compelling as many of its American and British counterparts are three things: engrossing stories, intriguing characters, and top-notch production values.
So, where can you watch English-subtitled Euro TV in the US and UK? Read on to find out.
___________________________
US STREAMING & DIGITAL DOWNLOAD SERVICES

Dubbed "the best British TV" by Time magazine, subscription video-on-demand (SVOD) service Acorn TV dipped its toes into the Euro TV waters back in 2013, when it premiered the anthology series Les Petits Meurtres d'Agatha Christie.
Between October 2015 and 2017, Acorn TV debuted Finnish dramas Easy Living and Hooked, Dutch mystery Lord & Master, French mystery The Disappearance, Italian dramas A Good Season, The Ladies' Paradise, Tangled Lies, and The Viceroys, Romanian drama Umbre, Scandinavian mystery-crime drama Black Widows, and Swedish Nordic noir crime drama Rebecka Martinsson.
A subscription to Acorn TV costs $4.99/month or $49/year, and comes with a free 7-day trial. Members of Amazon Prime can add an Acorn TV subscription through Amazon Channels and watch Acorn TV shows through the Prime Video interface.
__________________
Amazon Instant Video & Amazon Prime Video
The number of Euro TV titles available to stream on Amazon.com has grown exponentially since 2015. Many are available on a TVOD (transactional video-on-demand) basis for individual episodes and seasons, while others are no-additional-cost offerings for Prime Video members.
In March 2017 Amazon released its first Amazon Original Euro TV series, the German thriller You Are Wanted, followed by the show's second season and the premiere of the Spanish football (soccer) documentary Six Dreams in 2018.
Amazon also has non-Original streaming exclusives (show that premiered in the US on other services), including two of the most popular crime dramas from Denmark, The Eagle and Unit One, plus French crime anthology series Crimes of the City and Belgian crime thriller Salamander.
One of the best reasons to get Amazon Prime is its growing list of "included with Prime" Euro TV titles, which are free to watch for Prime members and not always available for purchase by non-members. A few that are definitely worth checking out are the French mystery-crime drama Black Spot, Spanish Sex and the City-ish dramedy Infieles and women's prison drama Locked Up, and Icelandic mystery-crime drama Trapped.
Amazon Prime comes with an array of benefits that makes the $119/year membership fee worth it for millions of people. But if you only want Prime for its video streaming, a lower-cost monthly subscription might suit you better. Read this article on The British TV Place for details.
(By the way, if you have an EBT or Medicaid card, either will qualify you for Amazon's discounted Prime program, which currently costs $5.99/month. Students can opt for Prime Student, which comes with a whopping 6-month trial and currently costs just half as much as the regular Prime membership.)
__________________
Google's Euro TV pickings are decidedly slim and (many more) titles can be gotten elsewhere, sometimes at a lower price. A few shows I've found here: Beck, Maison Close, The Returned, and Spiral. There is probably more, but to be frank, searching for Euro TV titles on Google Play is a pain. (How ironic.)
__________________
hoopla digital and Kanopy
Both hoopla digital and Kanopy are services that deliver digital content to their respective library partners, which allows the latter's patrons to access that content for free by borrowing it with their valid library cards.
While Kanopy's Euro TV offerings are quite limited, hoopla digital has a rather large selection as a free content provider — 140+ seasons and telefilms as of this writing. Most of hoopla's Euro TV offerings are from MHz Networks (see below), and from what I can tell, a couple of titles are hoopla exclusives in the US. Read this article to learn more about hoopla digital.
__________________
The number of Euro TV shows on Hulu is starting to go up again, following the removals of French drama Pigalle, la nuit, Spanish drama Frágiles, Danish crime drama The Protectors, Swedish legal drama Verdict: Revised, and Swedish mystery series The Sandhamn Murders (which will be on MHz Choice very soon), amongst other titles.
Programs that have remained available include French period dramas A French Village and Maison Close and French crime drama Spiral, German spy drama Deutschland 83, and Swedish mystery dramas Beck and Wallander. Plus, Hulu is the only stateside streaming service with Seasons 3 and 4 of the dark and gritty French police drama Braquo.
Hulu's Euro TV additions in 2017 and 2018 included the US premieres of German thriller Bad Banks, Danish crime thriller Below the Surface, French-Swedish mystery-crime drama Midnight Sun, Swedish sci-fi drama Real Humans, Danish drama Veni Vidi Vici, and the final season of the brilliant Swedish-Danish mystery-crime thriller The Bridge. Coming soon: German wartime drama Das Boot.
Hulu has two subscription options: $7.99/month to stream programs with a limited number of commercials, and $11.99/month to watch commercial-free content.
__________________
iTunes
In 2015 Euro TV fans in the US, UK, and Canada who wanted to legally download the binge-worthy and award-winning Danish political drama Borgen were finally able to get them at iTunes, where all three seasons were made available as exclusive digital downloads.
Borgen – Digital Download US
Borgen – Digital Download UK
Borgen – Digital Download Canada
Then in 2016 iTunes launched the first two seasons of the French spy thriller series The Bureau, the original Irish Gaelic version of period drama Dominion Creek, and the complete series of Italian crime drama Romanzo Criminale.
There are plenty of other titles that you can download from iTunes, too, including the German spy thriller Deutschland 83 and war drama Generation War, Swedish crime drama-mystery series Henning Mankell's Wallander and Maria Wern, and French period drama Maison Close and crime drama Spiral, amongst others.
__________________
MHz Choice is the first SVOD streaming service in the US dedicated to Euro TV. It currently has one of the largest stateside libraries of Euro TV titles, and screens more than 3000 hours worth of new and classic European programs each month.
Recent MHz Choice offerings are exclusive, including new feature-length episodes of Italian mystery series Detective Montalbano, the national premiere of German crime drama Blochin, the new season of German mystery series Tatort: Borowski, and the US premiere of Norwegian mystery drama Varg Veum.
A number of shows that premiered on MHz Choice are currently available on Amazon Video as TVOD offerings, so folks who don't subscribe to MHz can still get in on the goods. Here are a few of my favorites:
Folks who live in a market where their public TV station is an affiliate of MHz Networks can still watch select MHz titles via broadcast TV on the MHz Worldview channel.
And MHz produces DVDs for many of the shows it screens. A few recent releases include:
A subscription to MHz Choice costs $7.99/month after the free 30-day trial. Viewers with Amazon Prime can add an MHz Choice subscription through Amazon Channels and watch MHz shows through the Prime Video interface.
(For Euro TV fans north of the US border, MHz Choice is now available in Canada.)
__________________
The largest SVOD platform on the planet — with 137 million subscribers worldwide, inclusive of the nearly 58.5 million in the US (as of October 2018) — has been steadily adding Euro TV titles to its already massive library. More and more of them are Netflix Original (acquired) and Netflix Global Original (produced) series, all of which are exclusives in the US.
Some of the Euro TV shows that premiered in the US on Netflix in 2018 include German historical crime thriller Babylon Berlin, Norwegian thriller Borderliner, Spanish crime thriller Cocaine Coast, Finnish crime thriller Deadwind, French mystery-crime drama The Forest, Swedish-British crime comedy Fallet, Croatian drama The Paper, Danish sci-fi thriller The Rain, Belgian psychological thriller Tabula Rasa, and Polish crime drama Ultraviolet.
Dicte is no longer under the Netflix Originals banner, and shows including 30 Degrees in February and 1992, which premiered in the US on Netflix, are no longer streaming on Netflix US. Danish dramedy Rita lost its Original status until its fourth season premiered in the US in January 2018.
Not everything that debuts on Netflix as an exclusive stays exclusive. Euro TV series that have since been added to other streaming and digital download services include French crime drama Witnesses, and Norwegian historical drama The Heavy Water War and political thriller Occupied.
The price for a Netflix subscription depends on the number of screens accessing content at the same time (maximum of 4) and whether you want content in SD, HD or Ultra HD. The rock-bottom price remains $7.99/month, which lets subscribers watch Netflix on just one screen at a time and in standard definition only. This pricing is separate from that for Netflix's DVD plans, which start at $4.99/month and go up to $11.99/month.
__________________
PBS Masterpiece Prime Video Channel on Amazon
Best known for its selection of British TV programs, this subscription video-on-demand service from PBS began offering Euro TV titles and other original-language, English-subtitled TV shows from Walter Presents in mid-October 2018 — the first phase in a deal between PBS Distribution and Walter Presents.
A few of the first Euro TV series to stream on the PBS Masterpiece channel include Belgian crime thriller 13 Commandments, Dutch thriller The Adulterer, German crime-legal drama anthology series Shades of Guilt, and Italian mystery drama Thou Shalt Not Kill.
The PBS Masterpiece Prime Video channel, which exists only on Amazon, costs $5.99/month after the 7-day free trial.
__________________
PBS Passport
PBS Passport is a streaming channel that is provided as a member benefit to viewers who contribute $60+ per year to their local PBS station. Titles available on Passport include shows from PBS and some of its member stations, and as of February 14, 2019, non-English-language TV series from Walter Presents, as past of the deal between WP and PBS Distribution.
The first WP program made available for streaming on Passport was the Swedish thriller Modus (shown with English subtitles).
__________________
Shudder is an SVOD streaming service specializing in horror, supernatural, and thriller programming. The majority of its content is films, but its list of TV titles is growing. Euro TV series currently available are the French space thriller Missions (a Shudder Original series) and these Shudder Exclusives: French horror-mystery miniseries Beyond the Walls, Swedish fantasy-mystery drama Ängelby, and Swedish crime thriller Jordskott.
Shudder costs US$4.99/month or US$49.99/year and comes with a free 7-day trial. Amazon Prime members in the US can subscribe to Shudder via Amazon Channels and watch its content through the Prime Video interface.
__________________
Formerly known as DocClub, SVOD service Sundance Now has expanded its offerings to include acclaimed films and series, as well as documentaries, from the US and abroad.
The streaming home of French spy thriller The Bureau, Sundance Now has debuted several Euro TV shows in the US, including German true crime drama 54 Hours, Icelandic drama Prisoners, Belgian crime thriller Public Enemy, and Dutch-Flemish disaster drama The Swell.
Shudder and Sundance Now are owned by AMC, and recently certain shows have been made available on both services, such as Swedish-Danish-Norwegian horror thriller Black Lake, French sci-fi thriller Trepalium, and German mystery-crime drama The Valley.
A subscription to Sundance Now costs $6.99/month or $59.99/year after the 7-day free trial. Amazon Prime members in the US can add Sundance Now through Amazon Channels and watch its titles through the Prime Video interface.
__________________
Launched in early 2014, Tubi TV is an AVOD (ad-based video-on-demand) service in the US. While its Euro TV content currently numbers a baker's dozen worth of shows (the ones on this list, plus new additions Roba, a Finnish police procedural drama, and Undercover, an Emmy®-nominated Bulgarian crime drama), all of them are free to stream.
__________________
Back in November 2015, Vibrant TV was still a relative newcomer to the SVOD space. It offered nine English-subtitled programs from Italy, plus shows from Down Under and the UK, for the introductory subscription price of $1.99/month.
Three years later, the subscription price is $4.99/month (after the free 30-day trial) and only one new Euro TV title, Italian anthology series Good and Evil, has been added. On the plus side (for Vibrant TV), its Euro TV titles aren't available anywhere else in the US.
__________________
Owned and operated by Walmart, Vudu competes with Amazon Video, Google Play, and iTunes, in that it sells digital downloads of TV shows and films. Its library of Euro TV titles is small, and includes shows that are available elsewhere. So why use Vudu?
Because (1) its pricing is comparable to that of its competitors; (2) seasons are sometimes bundled for lower pricing; (3) you can watch programs pretty much anywhere with just about any kind of digital device; (4) you can download shows to up to eight devices; and (5) you can use PayPal to pay for your purchases and rentals.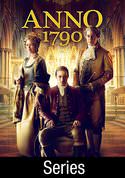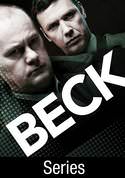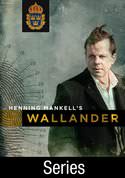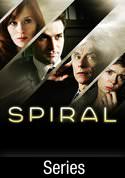 The big news is that Vudu is launching an SVOD service to compete with Netflix et al. Vudu had announced a Q4 2018 launch of the service, so stay tuned…
__________________
Co-founded by Walter Iuzzolino, the sole curator of the content on his namesake international TV service, Walter Presents launched in the US in March 2017 as an SVOD service with 34 shows, most of which are Euro TV titles.
In autumn 2018, Walter Presents took down its Prime Video channel on Amazon and teamed up with PBS Distribution to bring most of its programs to the PBS Masterpiece Prime Video Channel on Amazon. This went live in mid-October 2018, with the channel known for its British TV programs being the new home on Amazon for many WP titles, including Danish crime thriller Norskov, Belgian mystery-crime drama Professor T., French political drama Spin, and Norwegian drama Young & Promising.
In February 2019 came news that the Walter Presents SVOD service and apps would shutter on March 1, 2019, and that WP programs would only be available on the digital platforms of Walter Presents' partners, including the PBS Masterpiece channel.
Effective February 25, 2019, Comcast customers with both Xfinity X1 and Xfinity Internet could add to their services the Walter Presents channel, found in the Xfinity X1 On-Demand section, for $5.99/month (after the 7-day free trial). Note that, as of February 28, there is no content on the channel.
__________________
Yahoo View is the AVOD service that offers select content from Hulu for free, including (as of this writing) French cop drama Braquo, Swedish/Danish crime thriller The Bridge, and French period drama Maison Close.
___________________________
US LINEAR TV CHANNELS
Eurochannel offers Euro TV series from across the continent, some of which premiered in the US under its "European Prime TV Series" banner. Shows that aired recently include these from Italy: action thriller Lockout, crime drama Mafia Undercover, drama Presumed Guilty, and mystery drama The Salento Murders.
The "La loi de…" telefilm series of feature-length legal dramas — including Christophe's Law, Gloria's Law, and Pauline's Law — debuted in the US on Eurochannel before making their way to Amazon Instant and/or Prime Video.
You can access Eurochannel through any of these international packages on Sling TV (pricing varies by package).
__________________
Premium channel HBO brought a few shows produced by HBO Europe to the US in late 2017 and 2018, including Hungarian drama Golden Life, Czech romantic comedy Head Over Heels, Polish thriller The Pact, Czech mystery-crime drama Wasteland, and Hungarian romantic comedy When Shall We Kiss.
The highly-anticipated Italian drama, My Brilliant Friend, arrives on HBO in November 2018.
You can get HBO through a cable or satellite TV package (price varies), with the standalone HBO NOW streaming product ($14.99/month), or as an add-on to Hulu or another platform (price varies). Viewers with Amazon Prime can add an HBO subscription through Amazon Channels and watch HBO shows through the Prime Video interface.
__________________
KCET, still the largest independent public TV station in the US (until its merger with PBS SoCal is complete), and Link TV, the non-commercial satellite TV network (available on DirecTV and Dish), were the first non-Euro TV-centric linear channels in the US (excluding stations that were or still are affiliates of MHz Networks) to exclusively premiere a Euro TV series. It happened back in 2012 and the show was the hit Danish political drama Borgen.
In early 2018, KCET launched the addictive Spanish period mystery drama Grand Hotel on broadcast TV, and in late summer 2018, Link TV exclusively premiered the fabulous Danish crime drama Follow the Money in the US.
__________________
PBS Member Stations

The third part of the deal between PBS Distribution and Walter Presents calls for select international TV programs from Walter Presents to be broadcast on PBS member stations. Unlike the British TV shows that air nationally across the PBS network, WP's foreign-language titles are being rolled out on a local and regional basis.
The first PBS station to screen a Walter Presents show is KLCS in Los Angeles, and the first WP title to be broadcast in the US is Season 1 of the Swedish thriller Modus. It began airing on February 14, 2019.
__________________
The second non-Euro TV-centric linear TV channel in the US to screen a first-run Euro TV program is SundanceTV, which debuted the International Emmy® Award-winning French supernatural thriller The Returned in 2013 and the show's second season in 2015.
Also in 2015 was something huge for Euro TV in the US: SundanceTV's premiere of its co-production Deutschland 83, a bona fide worldwide hit and "the first-ever German-language drama to be aired on a major US network." The show's second season, Deutschland 86, premiered in the US in October 2018.
And in 2016 SundanceTV premiered the Italian crime drama Gomorrah, followed by the series' second season in 2017. Fans of the show are eagerly awaiting the third season.
SundanceTV is available through cable and satellite TV packages (prices vary). Cord-cutters who would like to access SundanceTV (and 39+ basic channels) without having to pay a hefty cable or satellite TV bill can do so with a no-contract subscription to Philo ($16 or $20/month). Having a subscription through any of these means allows you to stream SundanceTV offerings on its website.
__________________
Another premium channel that recently jumped on the Euro TV bandwagon is Starz, which brought four Euro TV series to the US in the past year: Austrian historical drama Maximilian and Marie de Bourgogne, Norwegian crime thriller Monster, Italian mystery-crime drama Rocco Schiavone, and Spanish crime drama La Zona.
Viewers can subscribe to Starz with a cable or satellite TV package (pricing varies), the Starz streaming app ($8.99/month), or the Starz channel on Amazon ($8.99/month for Amazon Prime members), which lets subscribers watch Starz programs through the Prime Video interface.
__________________
TV5Monde USA is the stateside arm of the global French network, and its programs are from territories where French is the national language or one of them, including France, Switzerland, Belgium, Canada, and French-speaking Africa.
Shows that are subtitled in English on TV5Monde USA (not all of them are) tend to be dramas and mysteries; the latter includes titles in the "Meurtres à…" ("Murder in…") and "Crime à…" series of feature-length crime drama telefilms, such as Meurtres à Dunkerque and Crime à Aigues-Mortes.
The likelihood of being able to watch TV5Monde USA programs anywhere else is slim. Only one program that aired there has been made available for streaming (as far as we've found): the French police procedural Main courante, aka Guilty as Charged.
TV5Monde USA is offered through cable and satellite TV packages (pricing varies), as well as the "Juste French" package on Sling ($15/month).
__________________
Basic cable and satellite channel WGN America has also premiered a Euro TV series in the US: the bilingual Swedish-English mystery-crime drama 100 Code, starring the late, great Michael Nyqvist. Whether the channel brings any more Euro TV shows to the US remains to be seen.
___________________________
IN THE UK
Commercial-free public broadcast channel BBC Four has been airing TV programs and films from its European neighbors on Saturday evenings for years, including Euro TV classics such as Italian mystery drama Inspector Montalbano, Swedish mystery-crime drama Henning Mankell's Wallander, and Danish crime drama The Killing.
More recently BBC Four debuted the following Euro TV series in the UK, of which Black Lake and Reformation recently debuted stateside while I Know Who You Are and The Plague have yet to arrive in the US (assuming they will eventually).
__________________
Channel 4 / Walter Presents UK
Channel 4, the ad-supported pubcaster, went Euro TV when it screened the French supernatural drama The Returned and Norwegian crime thriller Mammon several years ago, followed by the Norwegian wartime thriller The Saboteurs, French wartime drama Resistance, French crime thriller Witnesses, and Series 2 of The Returned in 2015.
That same year, Channel 4 announced that All 4, its free AVOD website, would be the home of Walter Presents, the branding for what would be the "world drama" section of All 4. Walter Presents launched in the UK on 3 January 2016 with nine programs, including Deutschland 83, "the highest rated foreign-language drama in UK TV history." Since then, UK-based Euro TV fans have been able to access 24/7 a range of English-subtitled international shows in the "Walter Presents Collection," including…
As noted above, Walter Presents launched in the US as an SVOD service in March 2017. In November of that year, Walter Presents launched on Foxtel in Australia, followed by Italy in May 2018 via a partnership with Discovery.
__________________
A subscription to Shudder is available in the UK for £4.99/month, as well as in Ireland for €4.99/month and in Canada for CA$4.99/month. (Note that content may be different in each area.) Amazon Prime members in the UK can subscribe to Shudder via Amazon Channels and watch its content through the Prime Video interface.
Sundance Now is currently "on pause" in the UK. It is still available in Ireland for €6.99/month and in Canada for CA$6.99/month.
__________________
For UK viewers with a subscription to Sky, these two Sky channels screen Euro TV series on a fairly regular basis.
Sky Arts has premiered the Swedish drama 30 Degrees in February, French flic drama Braquo, Norwegian comedy Dag, French comedy Hard, Spanish mystery Grand Hotel, Danish drama The Legacy, French period drama Maison Close, the adult-themed Belgian drama Matrioshki, Norwegian thriller Occupied, and the French-Swedish crime drama Midnight Sun.
Sky Atlantic has premiered Italian Mafia dramas 1992, 1993, and Gomorrah, Swedish-English crime drama 100 Code, French-English crime thriller The Tunnel, and Belgian crime drama Public Enemy. In November 2017 it debuted the German historical crime thriller Babylon Berlin.
Offerings from both channels are available for catch-up viewing on Now TV.
__________________
Video Streaming Services
In addition to terrestrial and satellite channels, SVOD and TVOD streaming services such as Amazon Instant Video UK and Netflix UK also offer an array of Euro TV shows for fans in the UK, including…
Many of these titles are available on the Arrow TV and Shudder channels on Amazon UK.
For information on where to watch Euro TV programs by language in the US and UK, visit the Euro TV Shows by Language pages.
__________________
Share this post/page.