Like free, Tubi is one of the best four-letter words in the English language, at least for stateside fans of Euro and international TV shows.
Tubi is an ad-supported video-on-demand (AVOD) service that offers a plethora of films and television shows in numerous genres for free streaming in the US. Streaming is available on the Tubi website and Android and iOS mobile devices, and via Roku, Chromecast, select Smart TVs, and other digital devices.
Many of Tubi's offerings can be viewed on other AVOD, SVOD (subscription VOD), and TVOD (transactional VOD) services, and the number of seasons available on Tubi might be limited to just one or a handful. To folks who subscribe to one or more streaming services, this might sound meh. However, having to pay zip, nil, nada makes Tubi a great resource for seasoned international TV viewers to check out shows they might not have seen elsewhere, and for newbies to dip their toes into international TV waters, as it were, before committing to a subscription streaming service (free trial periods notwithstanding).
And while Tubi doesn't claim to have exclusives, it does have titles that aren't available anywhere else (as far as I've found). If you've been following The Euro TV Place for a while, you might recall that Tubi had the first season of Aranyélet, HBO Europe's Hungarian remake of the Finnish drama Easy Living (Helppo elämä). When HBO US decided to bring this and another series, Pakt, HBO Europe's Polish remake of the hit Norwegian thriller Mammon, to its subscribers (under the Anglicized titles Golden Life and The Pact), both shows necessarily had to be taken down from Tubi. (Harrumph.)
Anyhoo, Tubi's TV content spans the continents, so let's look at Euro TV first, then at a few of its other international TV offerings.
EURO TV ON TUBI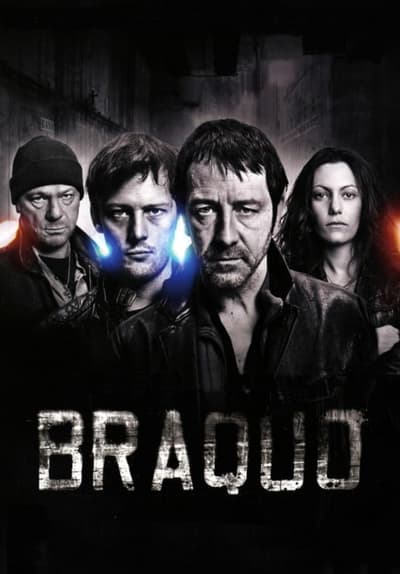 Braquo (France)
Jean-Hughes Anglade (The Passenger) leads the cast of this ultra-dark and gritty French crime drama as Eddy Caplan, one of four flics who, following the suicide of a colleague, take a bleep-you attitude toward the law enforcement system and conduct their own brand of policework. This includes breaking the law themselves to bring criminals to justice and to do what they must to stay ahead of Internal Affairs and out of prison. (The first two of four seasons currently on Tubi. Turn on closed captions for English subtitles.)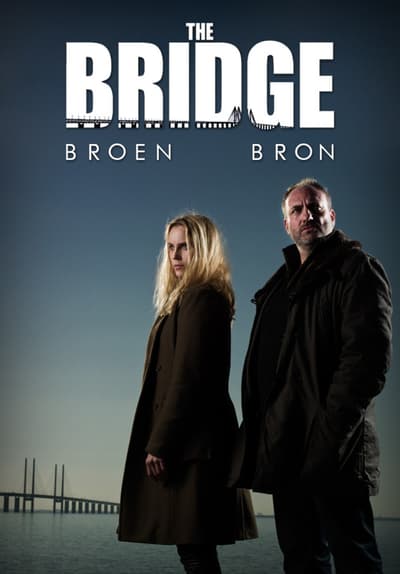 The Bridge (Bron / Broen) (Sweden / Denmark)
A favorite Euro TV pick for 2014 and one of my favorite shows ever in any language, this brilliant bilingual Nordic noir crime drama introduced viewers to Saga Norén, one of the most iconic characters to appear on the small screen. Played by Sofia Helin (The Same Sky), Swedish detective Saga partners with her Danish counterpart, Martin Rohde (Kim Bodnia, Killing Eve), to solve a gruesome murder and a series of related killings in Season 1. (The first of four seasons currently on Tubi. Turn on closed captions for English subtitles.)
Adapted from Fyodor Dostoyevsky's novel of the same name, which is based in part on a real-life incident, this limited series revolves around two men — Pyotr Verkhovensky (Anton Shagin, The Weather Station) and Nikolai Stavrogin (Max Matveev, Trotsky) — revolutionaries whose secret workings to overthrow the Tsar result in violence, mayhem, and murder in a (fictional) 19th-century Russian town. (Streaming only on Tubi. English subtitles are hard-coded into the videos.)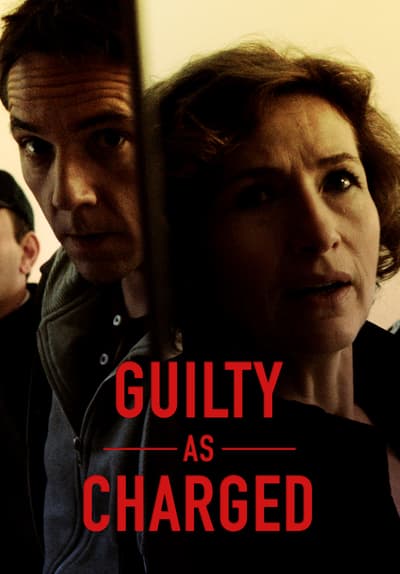 Guilty as Charged (Main courante) (France)
This single-season police procedural follows the day-to-day policing activities and personal dramas of the cops at the local precinct in a working-class suburb of Nantes — from investigating the assault of an elderly woman, to being skint at the end of the month. The ensemble cast includes César Awards nominee Marie Bunel (A French Village), Juliette Navis (The Tunnel), and Benjamin Egner (Art of Crime). For further details, read this article. (English subtitles are hard-coded into the videos.)
One of my favorite Euro TV premieres of 2016, this award-winning drama centers on the tense, seemingly codependent relationship of former lovers Oskari (Tommi Eronen, Presidentti), a cop on the Helsinki police's drug squad, and Krista (Matleena Kuusniemi, Bordertown), a former drug addict, Oscari's first love, and baby mama of his teen son, following her return to Finland's capital after more than 15 years away. For further details, read this article. (Turn on closed captions for English subtitles.)
Based on Riikka Pulkkinen's prize-winning novel, this miniseries follows the stories of three female characters: 53-year-old Anja (Kaija Pakarinen, Devil's Bride), whose promise to end her Alzheimer-afflicted husband's suffering is one she might not be able to keep; her 16-year-old niece Mari (Linda Tuomenvirta, Kotikatu), a self-harmer who falls in love with her teacher Julian (Antti Luusuaniemi, Black Widows); and Julian's 6-year-old daughter Anni (Aurora Haakana, Secret Lives), who secretly studies her father's sudden change. (Streaming only on Tubi. Turn on closed captions for English subtitles.)
Set in 1871, Season 1 of this provocative period drama centers on the lives of the women who work in the world's oldest profession at le Paradis, a luxury Parisian brothel run by Hortense Gaillac (Valérie Karsenti, Spin). Among them are 35-year-old Véra (Anne Charrier, Chefs), the bordello's most sought-after sex worker, and the naive Rose (Jemima West, Indian Summers), the unwitting (and unwilling) virgin belle du jour of le Paradis. For further details, read this article. (The first of two seasons currently on Tubi. English subtitles are hard-coded into the videos.)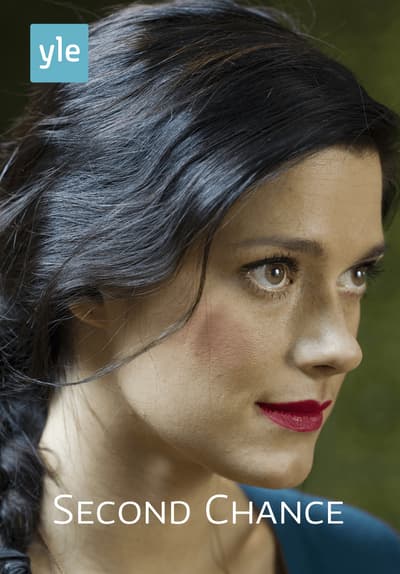 Second Chance (Toisen kanssa) (Finland)
Krista Kosonen (The Protectors) stars in this drama miniseries as Saara, a social worker who's been desperately trying but failing to have a baby with her husband Touko (Mikko Leppilampi, Bordertown). However, following a drunken one-night stand with a guy named Matti (Mikko Nousiainen, Deadwind), Saara learns she isn't infertile after all. Now her dream of being a mother will come true, albeit at the expense of her marriage. (Turn on closed captions for English subtitles.)
The title character of this award-winning miniseries is Sophia Palaiologina (Mariya Andreeva, Vasiliy Stalin) — the last Byzantium princess, the second wife of Tsar Ivan III (Evgeniy Tsyganov, Fartsa), and the first influential female figure of the Russian Empire. The drama, set in the 15th-century, follows Sophia as she overcomes court intrigue and betrayals and helps Ivan to unify the fragmented country, defeat the Mongol Horde, and build the Kremlin. (English subtitles are hard-coded into the videos.)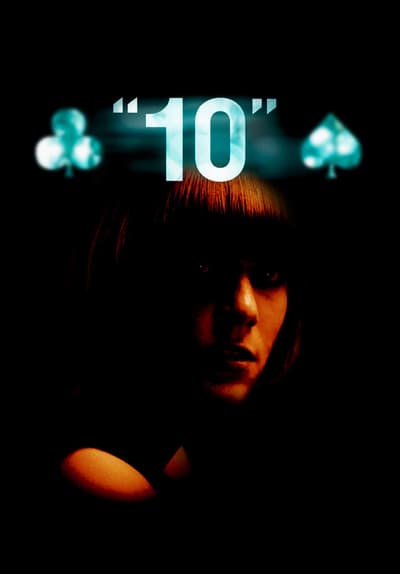 Ten (aka 10) (Switzerland)
Set on a New Year's Eve night, this French-language limited series revolves around ten men and women from different walks of life who gather in Geneva for a high-stakes (and illegal) game of poker organized by Vincent Torrela (Jérôme Robart, Nicolas Le Floch). The question is whether the winner gets to leave with the pot of a half-million Swiss francs or with the cops who are secretly watching the action in the room. (English subtitles are hard-coded into the videos.)
A Euro TV favorite of 2015, Season 1 of this excellent drama thriller from HBO Europe introduces us to Relu Oncescu (Serban Pavlu, The Japanese Dog), a man with a double life in Bucharest. In one he's a taxi driver and family man with a wife, daughter, and son. In the other he's a money collector for his second family: the mob. After Relu accidentally kills a man, his life begins to unravel, putting him and his real family in danger. (The first of three seasons currently on Tubi. Turn on closed captions for English subtitles.)
INTERNATIONAL TV ON TUBI
Tubi has a larger selection of series from across the pond, north of the border, and Down Under. Here are just a few titles, all but one of which are currently exclusive to Tubi:
So whether you have multiple streaming subscriptions or none, head over to Tubi and check out the Euro and international TV shows (and films) they have to offer.
__________________
Add your comments on our Facebook and Twitter pages.
Share this post/page.

Tubi: Your Go-To Free Streaming Service for Euro & International TV