Tubi, the global advertising-supported video-on-demand-service, currently has three dozen Euro TV shows that you can binge-watch free of charge in the States.
No subscription to Prime Video? No problem!
Tubi's got you covered for the 36 Euro TV titles listed below — mystery-crime dramas, police procedurals, wartime dramas, and more from Finland, France, Italy, the Netherlands, Spain, Romania, and Russia — as well as for shows from the UK, Canada, Ireland, Australia, New Zealand, and other territories.
Outside of the subscription streaming services dedicated to international TV content, the ad-supported Tubi currently offers the largest selection of Euro TV titles in the US (that I know of). And all of it is free.
As with other video-on-demand services, shows come and go, so catch these while they're available.(Note: In cases where English subtitles are not hard-coded into the videos, turn on closed captions.)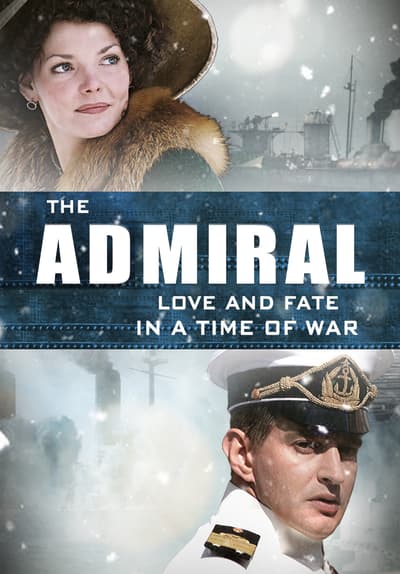 The Admiral: Love and Fate in a Time of War (Russia)
Set against the backdrop of World War I and the Russian Revolution, this historical drama-biopic tells the story of Admiral Aleksandr Kolchak (Konstantin Khabensky, The Method), a senior military officer under Tsar Nicholas and later the Supreme Ruler of Russia, who falls in love with Anna Timiryova (Elizaveta Boyarskaya, Anna Karenina), a poet who, like him, is married.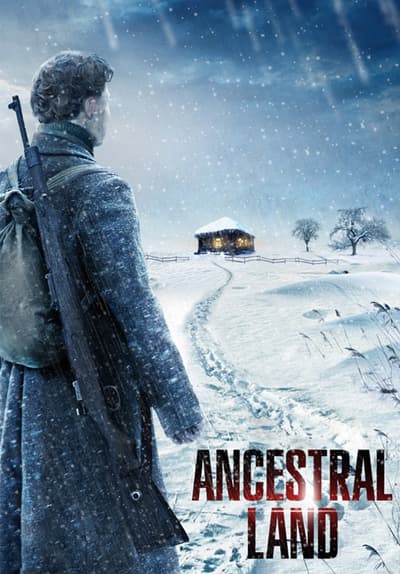 Ancestral Land (Russia)
This highly-rated family saga follows the Morozov family — brothers Aleksey and Stepan and sisters Aliona and Varvara — whose peaceful lives in a close-knit farming community in the Russian Urals are torn apart by the Axis invasion of Soviet Russia in World War II. They manage to survive the slaughter, and then must begin the process of working through their grief in order to move forward in their lives.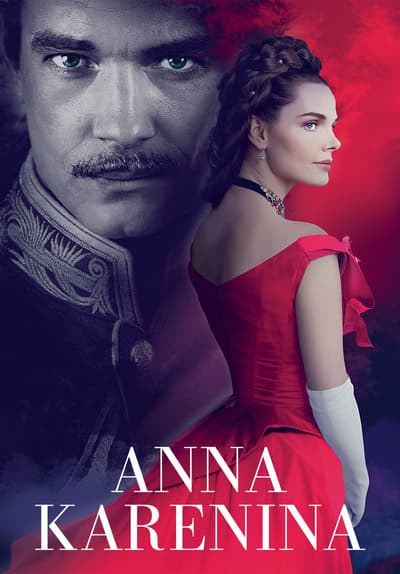 Anna Karenina: Vronsky's Story (Russia)
Based on Leo Tolstoy's classic novel Anna Karenina, this newly-envisioned retelling of the story is set in the late 19th century and centers on Count Alexey Vronsky's (Maxim Matveyev, Trotsky) remembrances of his love affair with Russian aristocrat Anna Karenina (Elizaveta Boyarskaya, The Admiral: Love and Fate in a Time of War), as told to her son, Sergei Karenin (Kirill Grebenshchikov, Dove), after Anna's death.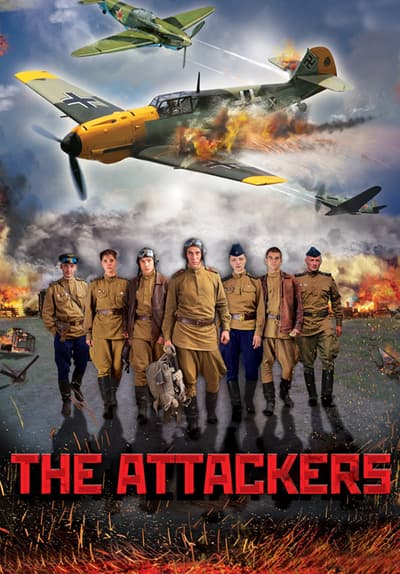 The Attackers (Istrebiteli) (Russia)
This military drama is the first of two titles in the "Attackers" series. It follows the lives of Russian air force pilots, both men and women, in a fighter squadron during World War II — including their harrowing combat experiences executing complex military orders against air and ground targets on the Eastern Front, and their relationships with fellow pilots, commanders, and ground crew.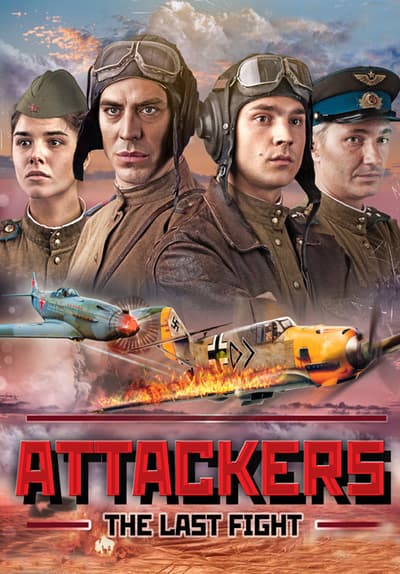 Attackers – The Last Flight (Istrebiteli. Posledniy boy) (Russia)
In this follow-up to the Russian military saga The Attackers, World War II rages on as Colonel Bestuzhev is tasked with forming a regiment equipped with the newest Yak-3 fighter aircraft. So he gathers together his old comrades, along with top graduates of Soviet air force academies, to form the most powerful regiment of fighter pilots. Their challenge: to uncover intricate German defense plans, code-named "Pandora's box."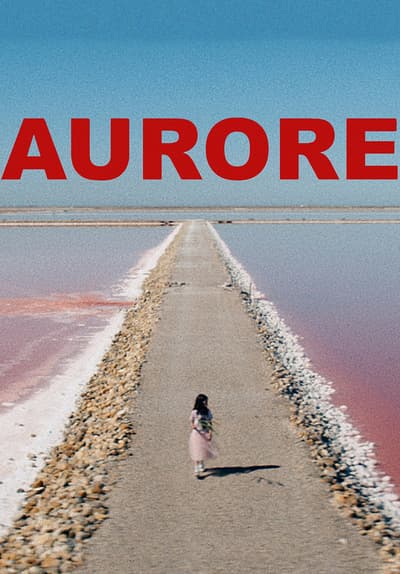 Aurore (France)
Élodie Bouchez (Alias) stars in this miniseries as Aurore, a woman who accidentally killed a boy when she was a preteen. Years after serving her sentence, Aurore has built a new life under a new identity, working as a cook while caring for her daughter. But when a reporter claims to know her real identity, her life goes into a tailspin: she gets outed in the newspaper and the boy's sister is now out for revenge against Aurore.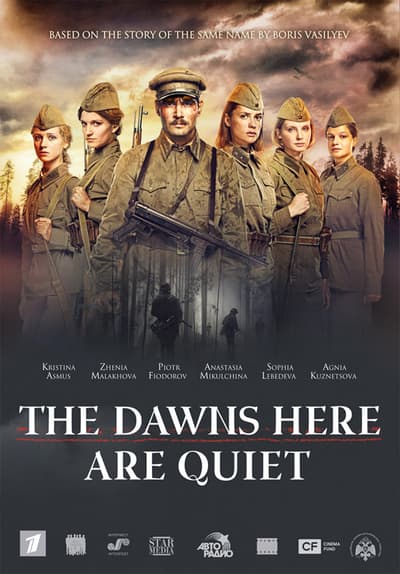 The Dawns Here Are Quiet (A zori zdes tikhie) (Russia)
Set in the spring of 1942, this World War II drama sees Soviet Corporal Vaskov (Pyotr Fyodorov, The Departed) commanding an anti-aircraft unit comprised of five female troops, who are in training far from the front lines. Meanwhile, German forces are parachuting into the area in an attempt to get to the Kirov railway. Despite the women's inexperience, they and Vaskov must do all that they can to stop the Germans.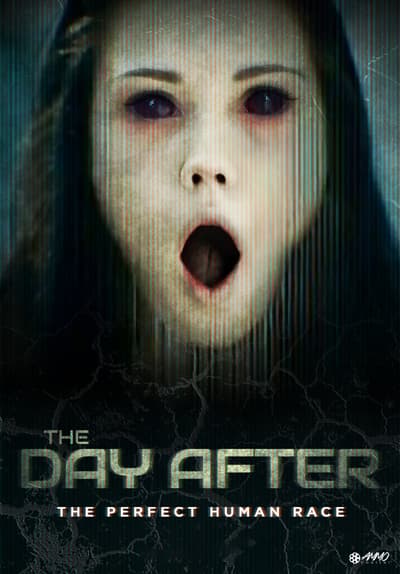 The Day After (Vyzhit posle) (Russia)
This sci-fi thriller finds a drug company releasing a virus into the general population in its attempt to create the perfect human race. But the virus is lethal and people are dying from it by the thousands. Meanwhile, eleven people, all strangers to each other, wake up in a bunker with no memory of how they got there. They have survived the virus, and it is now up to them to save the future of mankind.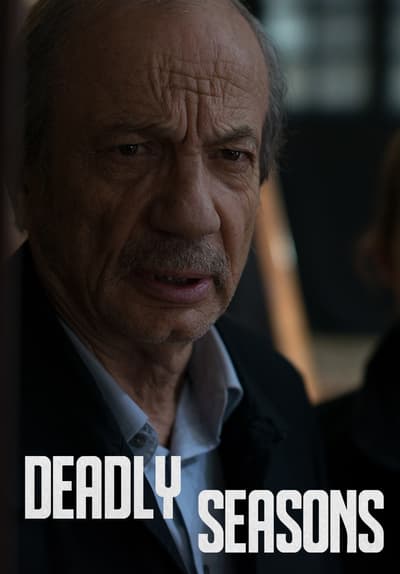 Deadly Seasons (France)
Based on novels in Gilda Piersanti's "Les Saisons Meurtrières" series, this collection of four mystery-crime drama TV movies was one of my favorite series of 2019. It stars Patrick Chesnais (No Limit) as Rousseau, a veteran detective haunted by his past, who teams up with Mariella de Luca (Camille Panonacle, Grey Souls), a young and sexually-daring criminal profiler and inspector, to investigate a series of grisly murders in Paris.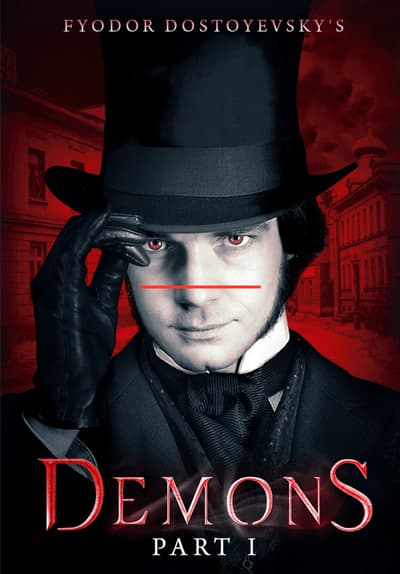 Demons (Besy) (Russia)
Adapted from Fyodor Dostoyevsky's novel of the same name, which is based in part on a real-life incident, this miniseries revolves around two men — Pyotr Verkhovensky (Anton Shagin, The Weather Station) and Nikolai Stavrogin (Max Matveev, Trotsky) — revolutionaries whose secret workings to overthrow the Tsar result in violence, mayhem, and murder in a 19th-century Russian town.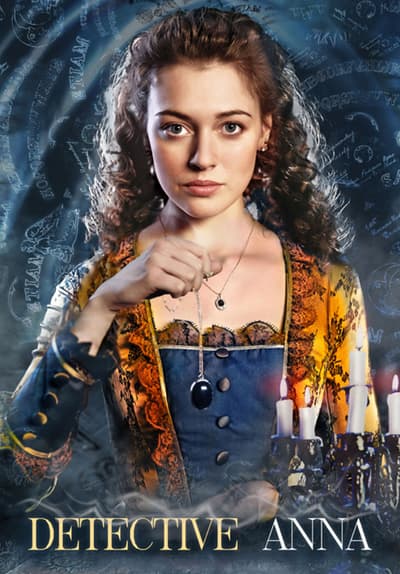 Detective Anna (Anna-detektiv) (Russia)
Set in the late 19th century, this mystery series stars Aleksandra Nikiforova (Godunov) as Anna, a 19-year-old who discovers she possesses supernatural powers after spirits of the dead literally haunt her, begging for help. With assistance from her visions and detective Yakov Shtolman (Dmitriy Frid, Night Swallows), Anna investigates and solves mysterious crimes that had baffled the police.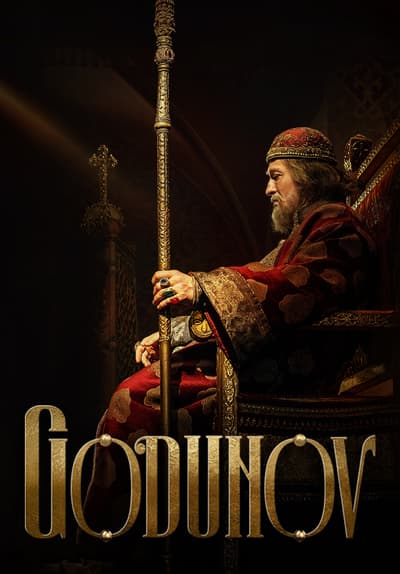 Godunov (Russia)
Sergey Bezrukov (Law of the Lawless) stars as Boris Godunov in this historical drama, which reveals the conspiracies, deceits, and retributions that contributed to Godunov's rise to power as tsar of Russia, following the mysterious death of Fiodor, son and named successor of Ivan IV (aka Ivan the Terrible), which effectively ended the ancient Romanov dynasty.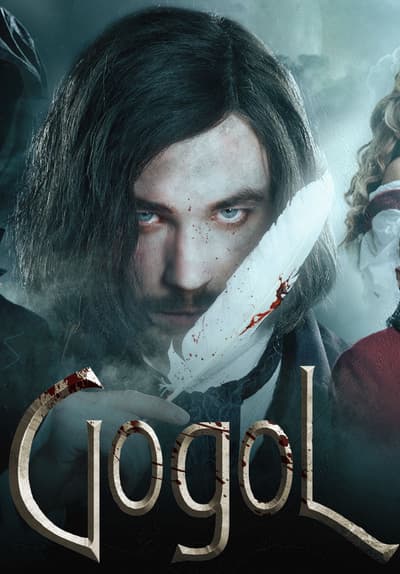 Gogol (Russia)
Alexander Petrov (Fartsa) stars in this dark, chilling mystery series as Nikolai Gogol, an actual Gothic writer in the first half of the 19th century. Set in 1829, this story follows Gogol, a law clerk and aspiring author plagued by epileptic seizures and disturbing supernatural visions. But a brilliant detective realizes the visions contain clues, so he enlists Gogol in joining him to investigate a series of murders in a remote village.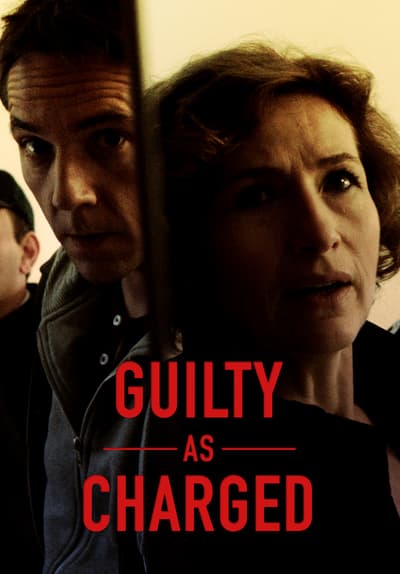 Guilty as Charged (Main courante) (France)
This police procedural follows the day-to-day policing activities and personal dramas of the cops at the local precinct in a working-class suburb of Nantes — from investigating the assault of an elderly woman, to being skint at the end of the month. The ensemble cast includes Marie Bunel (A French Village), Juliette Navis (The Tunnel), and Benjamin Egner (Art of Crime). For further details, read this article.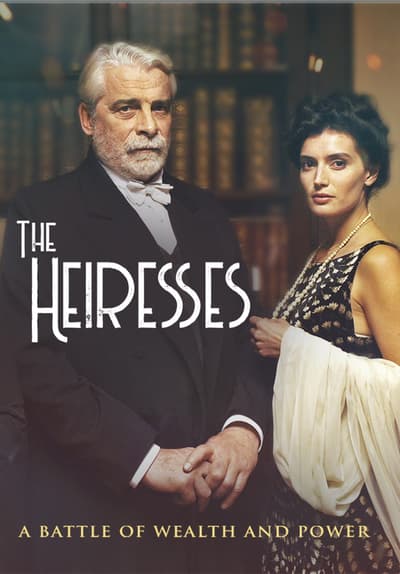 The Heiresses (Les héritières) (France)
Set in post-World War II Europe, this drama sees land owner Ottavio Della Rocca (Jacques Weber, La Mante) plotting to safeguard his wealth by arranging a marriage between his youngest daughter, Vanina (Héléna Soubeyrand, The Red Shadows), and the son of newly-rich farmer Ange Caponi (Jean Benguigui, Capitaine Marleau). But Vanina refuses, and Ottavio's revenge will change their family forever.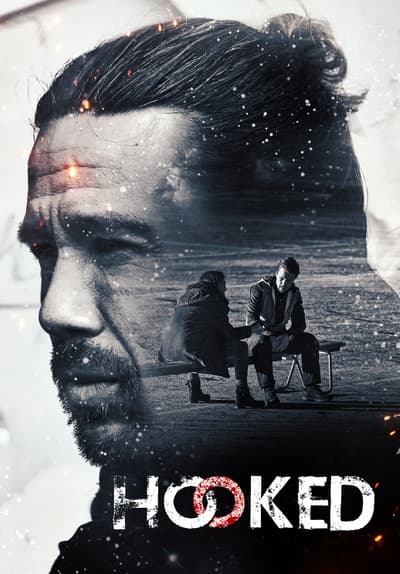 Hooked (Koukussa) (Finland)
One of my favorite Euro TV premieres of 2016, this drama centers on the relationship between former lovers Oskari (Tommi Eronen, Presidentti), a cop on the Helsinki police's drug squad, and Krista (Matleena Kuusniemi, Bordertown), a former drug addict, Oscari's first love, and baby mama of his teen son, following her return to Finland's capital after more than 15 years. For further details, read this article.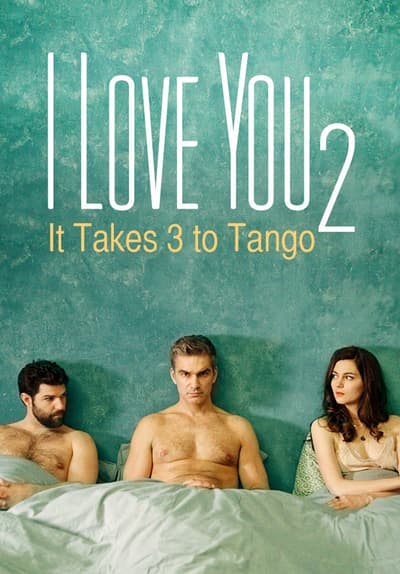 I Love You 2 (J'ai 2 amours) (France)
In this romance comedy-drama, 40-year-old Hector (François Vincentelli, Philharmonia) has been with his partner, Jérémie (Olivier Barthélémy, The Last Wave), for years, and they're planning to have a child together. Then Hector's first love, Louise (Julia Faure, Mythomaniac), reenters his life and he falls for her all over again, prompting him to lead a double life that brings him both joy and suffering.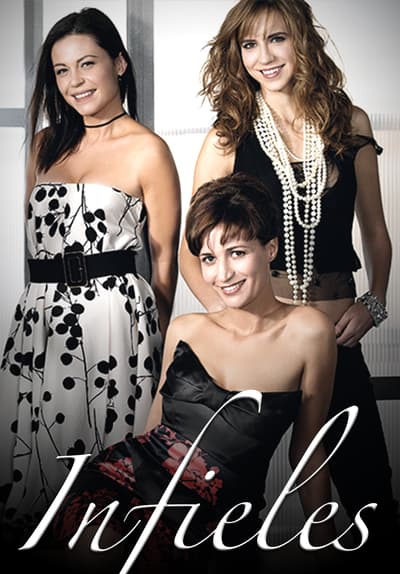 Infieles (Spain)
Set in Barcelona, this Sex and the City-ish dramedy featuring Ally McBeal-like scenes follows five female friends — women of various professions, ages, marital status, and the like — as they deal with the good, the bad, and the ugly of their lives, from a cheating husband and a new lover, to pregnancy and an incurable tumor. Read this article for further details.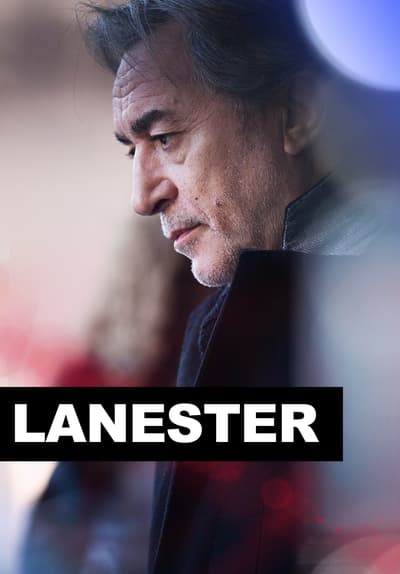 Lanester (France)
This detective drama stars Richard Berry (Resistance) as Eric Lanester, a police commander who is losing his eyesight. Despite this, and with the help of taxi driver Gabrielle Stahl (Emma de Caunes, The Diving Bell and the Butterfly), he continues investigating three gruesome murders in the west of Paris, in which the victims were eviscerated and then arranged in macabre displays.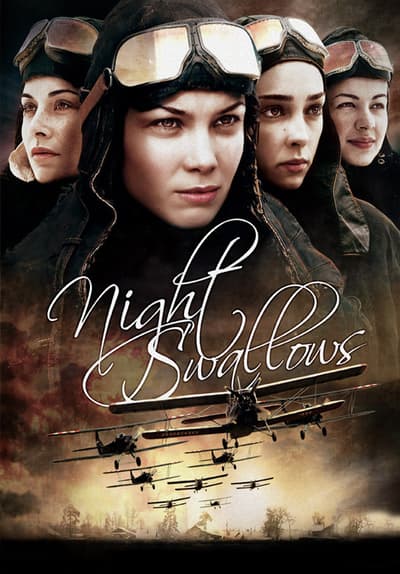 Night Swallows (Nochnye lastochki) (Russia)
This historical drama tells the true story of the first female Soviet air force unit, which Stalin ordered to be formed in 1941. Later known as the 46th "Taman" Guards Night Bomber Aviation Regiment, this was the most highly-decorated female unit in the Soviet Air Force, with each pilot having flown more than 1,000 missions by the end of World War II and twenty-three pilots being awarded the Hero of the Soviet Union.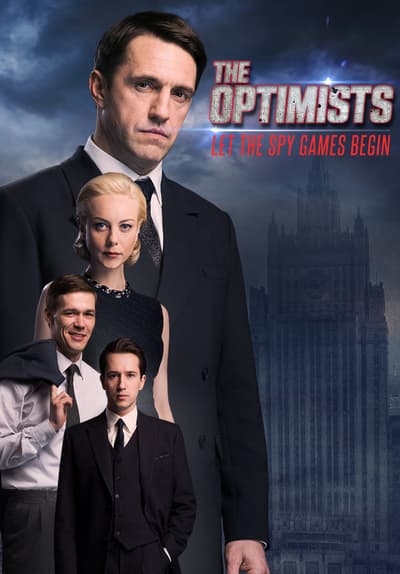 The Optimists (Russia)
Set in the era of Nikita Khrushchev (played here by Vladimir Chuprikov of The Method) during the Cold War, and featuring a 1960s Mad Men aesthetic, this spy drama opens during the 1959 American National Exhibition in Sokolniki. Over the course of its thirteen episodes, the drama unravels Russian and American acts of espionage and explores the personal lives affected by the fragile geopolitical picture.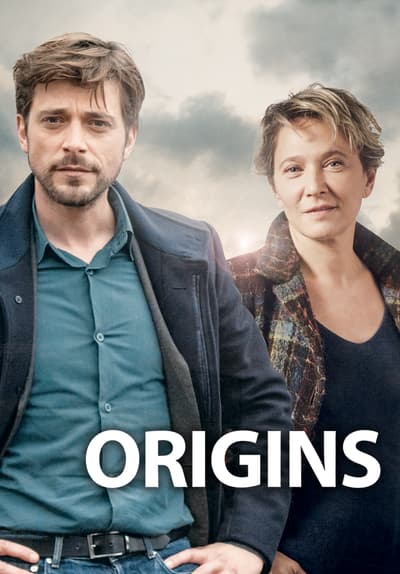 Origins (Origines) (France)
Julien Baumgartner (Caïn) and Micky Sebastian (Dead Beautiful) star in the entertaining first season of this mystery series as Captain Arthur du Plessis and Margot Laurent — a detective and a genealogist-author, respectively — who are paired up by his boss, who happens to be an old friend of hers, to solve murder mysteries in Angoulême in southwestern France. Read more about the show in this article.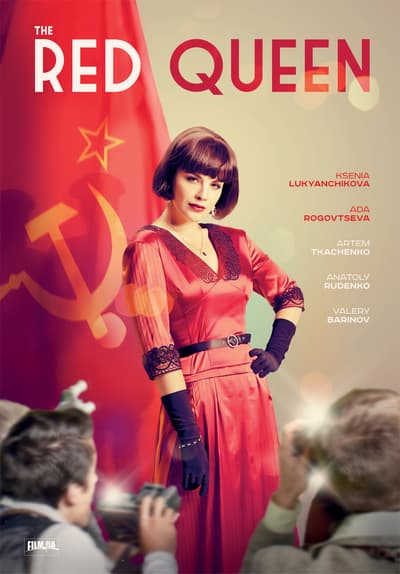 The Red Queen (Krasnaya koroleva) (Russia)
Kseniya Lukyanchikova (Secrets and Lies) stars in this biopic drama as Regina Zbarskaya, aka "Soviet Sophia Loren," one of the first Soviet fashion models. The story follows Regina from her humble beginnings in Vologda, to her early days learning to be a model and to seduce men, to the heyday of her career as "the queen of the catwalk" and "the Kremlin's most beautiful weapon," and finally to her post-career life.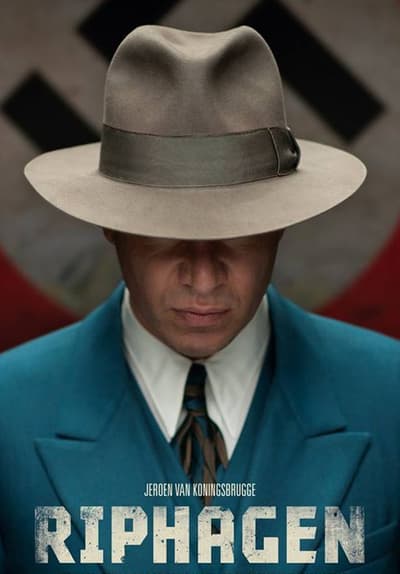 Riphagen (De Prooi) (Netherlands)
Jeroen van Koningsbrugge (Strike Force) stars in this WWII-set biopic miniseries as Dries Riphagen, a Dutch boxer, smuggler, and pimp who collaborated with the Nazis. He tracked and betrayed Jewish people in hiding, stole from them, and threatened them into exposing members of the resistance, such as young resistance fighter and police officer Jan (Kay Greidanus, The Neighbors).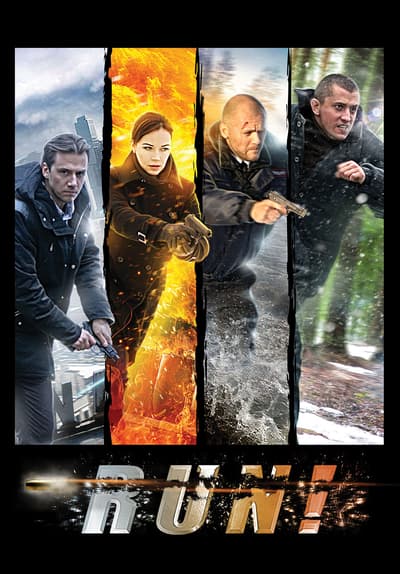 Run! (Begi!) (Russia)
This mystery-action thriller set in Siberia follows Dima (Pavel Priluchni, Silver Spoon), a computer programmer who is arrested and jailed for the murder of his brother. When his wife and child are threatened, Dima escapes from prison to protect them and to find a valuable missing item in order to end his nightmare, all while doing his best to evade capture while being pursued by the police. Read more about this miniseries here.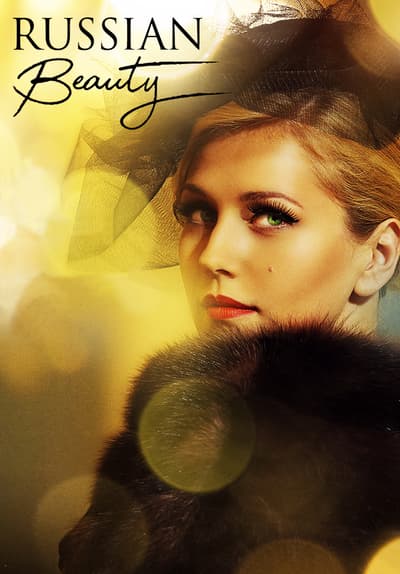 Russian Beauty (Koroleva krasoty) (Russia)
Another biopic about a famous Soviet beauty is this one, which stars Karina Andolenk (The Golden Horde) as Katerina Panova, a country girl who became the face of Soviet fashion in the 1960s and the first Russian fashion model to strut down catwalks in Paris. The press called her "the national treasure of the USSR," while her personal life was filled with envy, intrigue, jealousy, and tragic love.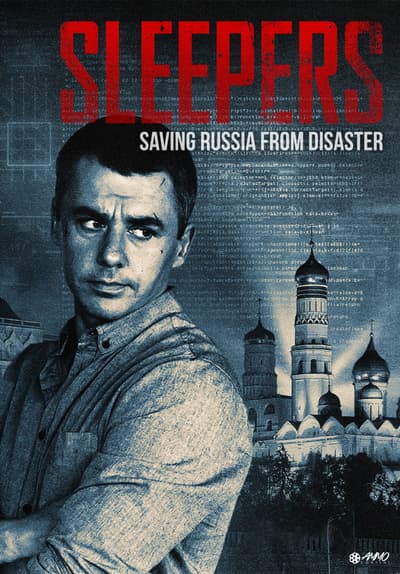 Sleepers (Spyashchie) (Russia)
Season 1 of this thriller is set during an international crisis in June 2013. The CIA has activated sleeper cells in Moscow to disrupt and destabilize Russian society. It is up to Colonel Andrey Rodionov (Igor Petrenko, Sherlock Holmes), the commanding officer of Russia's federal security service, to prevent government infiltration and corruption. Season 2 finds Rodionov fending off a deadly strike on his home soil in Tunisia.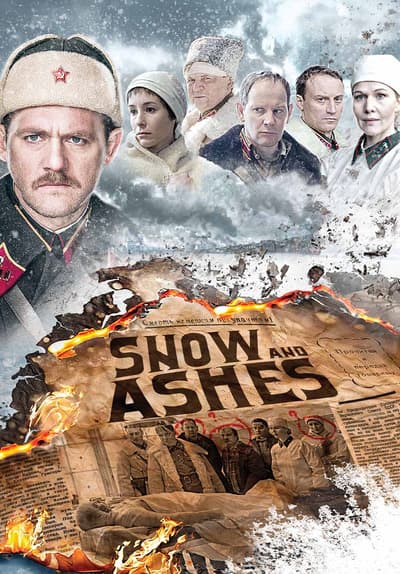 Snow and Ashes (Sneg i pepel) (Russia)
In this wartime drama set in 1942 Soviet Union, the Germans are set to mount an attack on the Russians, who have a saboteur inside their camp. As the Germans make their preparations, the People's Commissariat for Internal Affairs sends one of its best employees, Major Urusov, and a team of three cadets, to discover, expose, and stop the traitor before it's too late.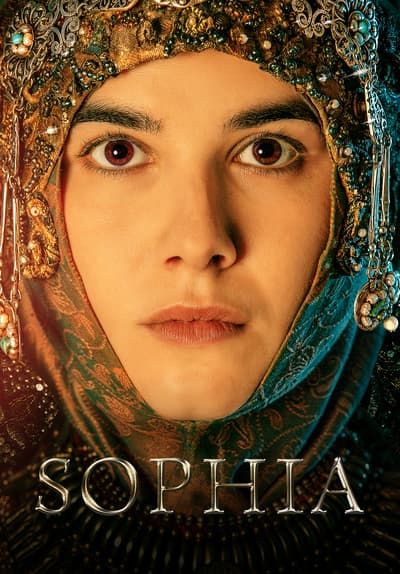 Sophia (Sofiya) (Russia)
This biopic centers on Sophia Palaiologina (Mariya Andreeva, Vasiliy Stalin) — the last Byzantium princess, the second wife of Tsar Ivan III (Evgeniy Tsyganov, Fartsa), and the first influential female figure of the Russian Empire. Set in the 15th century, it follows Sophia as she overcomes court intrigue and betrayals and helps Ivan to unify the fragmented country, to defeat the Mongol Horde, and to build the Kremlin.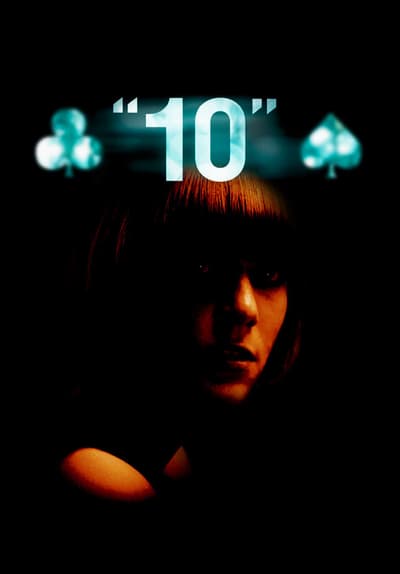 Ten (aka 10) (Switzerland)
Set on a New Year's Eve night, this French-language drama revolves around ten men and women from different walks of life who gather in Geneva for an illegal, high-stakes poker game organized by Vincent Torrela (Jérôme Robart, Nicolas Le Floch). The question is whether the winner will get to leave with the pot of a half-million Swiss francs or with the cops, who are secretly watching the action in the room.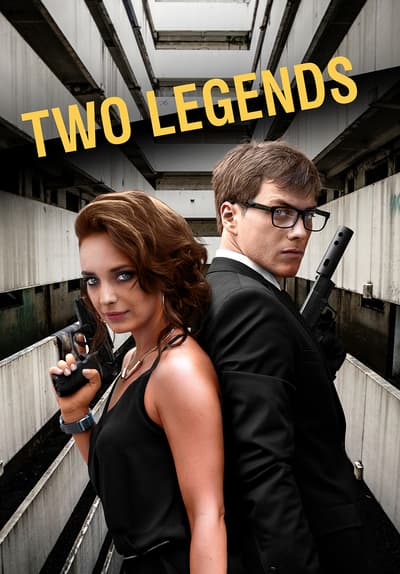 Two Legends (Dve legendy) (Russia)
This spy thriller follows nerdy math teacher Maxim (Artem Krylov, Split) and sexy biology teacher Anna (Anna Popova, Alyosha), who are multilingual, tech-savvy, and weapons- and martial arts-trained super spies outside their classrooms. After their paths cross, they team up to bring down a hacker and an assassin, and to get Anna off the hook as the main suspect in crimes against a biotechnology lab and its staff.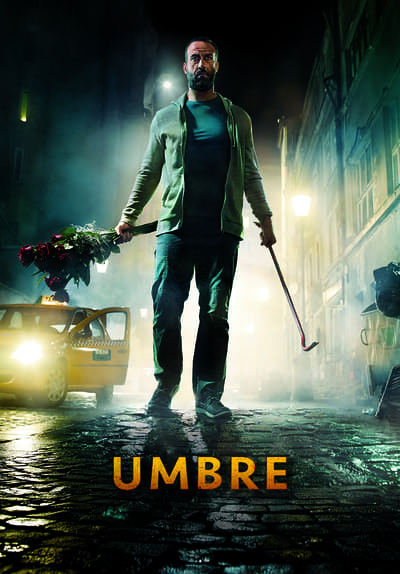 Umbre (Romania)
A Euro TV favorite of 2015, the first season of this excellent thriller follows Relu Oncescu (Serban Pavlu, Monsters.), a man with a double life in Bucharest. In one he's a taxi driver and family man with a wife, son, and daughter. In the other he's a money collector for the mob. After Relu accidentally kills a man, his life begins to unravel, putting him and his family in danger.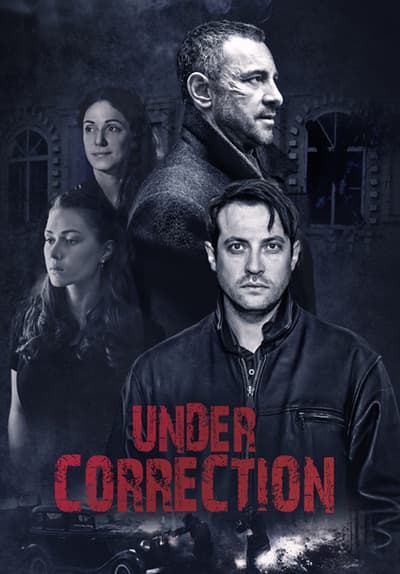 Under Correction (Russia)
Set in 1946, this crime drama follows Ignat Belov (Kirill Safonov, Cold Shores), who reconnects with childhood friend Sych (Konstantin Gatsalov, The Departed) while on the train home after Ignat's wartime service has ended. Crime and corruption are rampant in post-war Russia, and the country's law enforcement resources are stretched to the limit, so Sych, now a criminal, offers Ignat a chance to take part in a risky job.
Veni Vidi Vici (Sweden)
Thomas Bo Larsen (Follow the Money) stars in this multilingual (Swedish, Danish, English) drama as film director Karsten Daugaard. After his latest oeuvre flops and he can't get film work, he takes a job at his father-in-law's pig farm, then jumps at the directing job offered by an old friend, not realizing it's in the porn industry. Once he accepts it, Karsten leads a double life that endangers his family.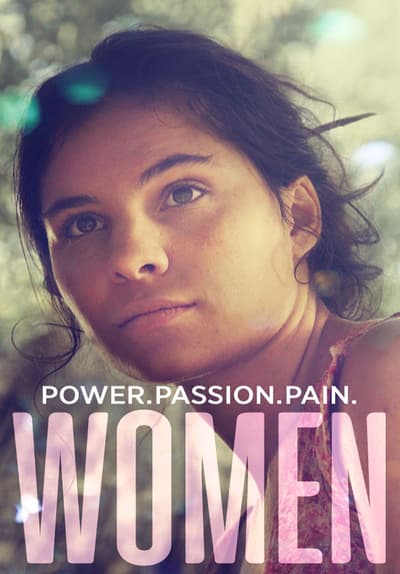 Women (Italy)
In this short-form series of ten 10-or-so-minute episodes, Andrea, an Italian man (played by various actors), recounts the stories of ten beautiful, independent, rebellious, seductive, and unforgettable women who profoundly changed his life over the course of forty years — from his days as a teenager, through his time with the Royal Navy during World War II, and to his post-war days as a playwright.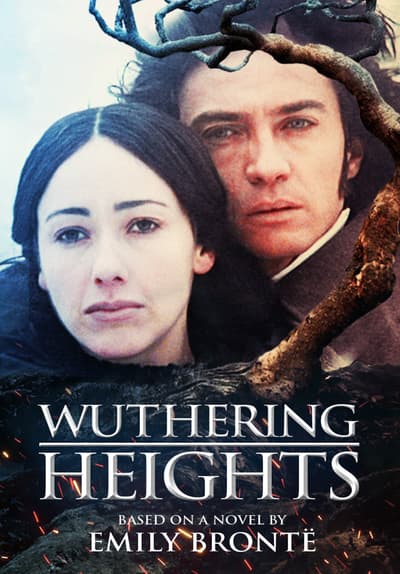 Wuthering Heights (Cime tempestose) (Italy)
Adapted from Emily Brontë's classic novel, this drama stars Alessio Boni (Back Home) as Heathcliff, an orphan raised alongside Catherine (Anita Caprioli, Diva!), his first and only true love. The feeling is mutual, but she marries Edgar (Juraj Rasla, Panelák) for his higher social standing, which prompts the betrayed Heathcliff to flee. When he returns a few years later, he is educated, rich, and intent on revenge.
__________________
Share this post/page.

Outbound links on this page include non-affiliate links and affiliate links; the latter allows us to earn income from qualifying actions.
36 Euro TV Series Streaming for Free on Tubi in the US