For holidays and gift-giving occasions throughout the year, we've hand-picked some gift ideas for the Euro TV fans in your life. Browse through the offerings, or use the links below to jump to specific sections.
~ French
~ German
~ Italian
~ Nordic/Scandinavian
~ Spanish
~ For All Euro TV Fans
FRENCH
Savon de Marseille with Crushed Local Flowers 300g-Rose
Raspberry French Hard Candy L'Ami Provencal Hard Candy 5.3 oz
La Mere Poulard Grandes Galettes de Bretagne, Collector Tin, 400g
Rigaud Paris Bougie D'ambiance Parfumee (Cypres)
Le Creuset Stoneware Butter Crock, Cherry
Jean Dubost Laguiole Steak Knives, 6-Piece
Emile Henry 6-Ounce Ramekin, Set of 4, Azure Blue
La Rochère Set of 6 Bee Décor Glasses, Clear
UK links: The Little Paris Kitchen | Made in Marseille | The Country Cooking of France | Tartine
GERMAN
Sternreiter – German Hand Carved Cuckoo Clock with Eight-day Movement
Old German Petwer Coat of Arms Black Lozenge German Beer Stein 0.5L
German Classic Gift Basket (7.4 pound)
Wood Worker German Christmas Incense Smoker
MAVEA Elemaris XL 9-Cup Water Filtration Pitcher, Eggplant
Schott Zwiesel Tritan Crystal Glass Stemware Forte Collection, Set of 6
Waechtersbach Plate, You Are Special Today, Cherry Red
Romertopf 99113 Glazed Clay Cooker, Large
UK links: German Cookbook | Grandma's German Cookbook | Culinaria Germany | German Baking Today
ITALIAN
Caffarel Classic Dark Chocolate Limoncello Filled Chocolate 8.82oz
Fiori Di Capri by Carthusia for Women 1.7 oz Parfum Spray
Murano Art Glass Cranberry Vase with Certificate
Eccolo Italian Florentine Journal, 5 x 7 Inches, Burgundy
Bormioli Rocco Murano 14-7/8-Ounce Cobalt Blue Beverage Glass, Set of 4
Hand-made VASO-VINO Wine Decanter
Nuova Point Cappuccino Cups, Set of 6 Cops and Saucers, Orange
Abbiamo Tutto Limoncello Ceramic Glasses and Ceramic Tray, Set of 6
UK links: Simply Italian | Gino's Italian Escape | The Italian Slow Cooker | Southern Italian Desserts
NORDIC/SCANDINAVIAN (Danish, Finnish, Icelandic, Norwegian, Swedish)
Royal Copenhagen Cologne For Men, 8 Oz.
Iittala Vitriini Large Box, Water Green
Dale of Norway Women's Geilo Sweater
Eva Solo 0.25 Liter Drip-Free Dressing Shaker
Kuksa Ancient Lapland Finland Wooden Drinking Cup
Swedish Dishcloth – Sailboats & Sun
Cooking Danish: A Taste of Denmark
North: The New Nordic Cuisine of Iceland
Noma: Time and Place in Nordic Cuisine
Kitchen of Light: The New Scandinavian Cooking
UK links: Cooking Danish | Finnish Cookbook | North | Authentic Norwegian Cooking | The Swedish Table | Noma | Kitchen of Light | Scandinavian Classic Baking
Also check out "New Scandinavian Cooking: A Feast of a Food/Travel Series."
SPANISH
Gathering of Friends Gift Basket of Fine Gourmet Tapas from Spain
Bone-in Jamon Serrano Ham Pack (15-17 Lbs. Ham + knife + holder)
Sevilla 1928 Spring FlamencoTourism 10″ X 16″ Vintage Poster Reproduction
La Tienda Terra Cotta Cazuela Dish (12.8 inch, 96 oz / 12 cup capacity)
El Puente del Arzobispo Hand Painted Ceramic Garlic Storage Jar
Naturally Med Olive Wood Salt Keeper / Sugar Pot / Salt Cellar
Hand-Blown Glass Porron Wine Pitcher
Charcutería: The Soul of Spain
UK links: The New Spanish Table | Culinaria Spain | Charcuteria | Tapas Revolution
FOR ALL EURO TV FANS
Books: See "Nordic Noir and Euro Fiction Books" for an extensive list of titles that have been translated into English. Some have been adapted for TV and film, and some haven't, such as the award winners and reader favorites below.
More titles are on our Recently Released Nordic Noir and Euro Fiction Books page.
The Ghost Riders of Ordebec: A Commissaire Adamsberg Mystery
Murder in Amsterdam (Inspector Dekok Mysteries)
Voices: An Inspector Erlendur Novel
UK links: The Ghost Riders of Ordebec | Murder in Amsterdam | Voices | The Darkest Room
DVDs: See "Recently Released Euro TV DVDs" for more English-subtitled foreign-language DVDs that are now available for purchase in the US and UK. Also see "Euro TV Shows by Language" for additional titles. A few that we recommend include the ones below.
(For Euro TV fans who also enjoy British TV programs, visit The British TV Place for DVDs from the UK, as well as Australia, New Zealand, Canada, and Ireland.)
Region 1 DVDs (coded for the US)
The Eagle: A Crime Odyssey: Season 1
Marie's Mind for Murder: Set 1
Region 2 DVDs (coded for the UK)
Multi-Region/Region-Free DVD Players: These DVD players let Euro TV fans watch DVDs of English-subtitled, original-language shows that have screened in the UK but not in the US, and vice versa. Because discs are coded for a particular region (Region 1 for US, Region 2 for UK, etc), these are the only DVD players that play discs coded for any region.
To learn more about these gadgets, read this. To see additional models, click here
if you're in the US and here
if you're in the UK.
Panasonic S700P-K Multi Region 1080p Up-Conversion Code Region Free DVD/CD Player
Philips DVP-3680 All Multi Region Zone Free PAL/NTSC DVD Player HDMI 1080 (Black)
Samsung DVD-D530 All Multi Region Code Free 1080p with HDMI Up Converting DVD Player
Sony BDP-S1200 all Region Blu Ray and DVD Player and 6 feet hdmi Cable (Bundle)
Streaming Media Players: These must-have gadgets let fans watch Euro TV content on (larger-screened) televisions instead of just on (smaller-screened) desktop, laptop, and hand-held computers. While many streaming channels are free, Acorn TV, Amazon Prime Instant Video,
Hulu Plus,
and Netflix are paid subscription channels.
Learn more about streaming media players here.
Sony BDPS6500 3D 4K Upscaling Blu-ray Player with Wi-Fi
Vizio E50-C1 50-Inch 1080p Smart LED TV
UK links: Amazon Fire TV Stick | Roku Stick | Sony BDP-S6500 4K Upscale Blu-Ray Disc Player | Panasonic TX-50CS520B Smart Full HD LED 50 Inch TV with Freetime (comparable to US Vizio model)

Services that Expand the Streaming Experience: For Euro TV fans who'd like to watch streaming videos from sites like Hulu on a variety of devices, record shows, and skip the ads, PlayOn lets subscribers do all of that. And for viewers who'd like to access shows from other countries, services like Unblock-us, as well as Avast SecureLine VPN and vyprVPN, which also provide privacy protection, let subscribers do this, too.
PlayOn
Unblock-Us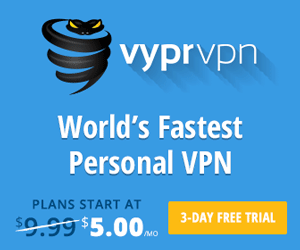 vyprVPN
Avast SecureLine VPN
Gift Cards: The most versatile gifts for Euro TV fans are gift cards. Amazon Gift Cards
 can be used to purchase anything at the internet retail giant, including titles from Amazon Instant Video.
 The Walmart gift card
can be used in the US at the retailer's stores, website, and Vudu
VoD service. For gift cards that can be used elsewhere, consider these:
Buy iTunes $25 eCard from Walmart
Buy Visa $50 Gift Card from Walmart
Buy MasterCard $50 Gift Card from Walmart
Buy American Express $100 Gift Card from Walmart

Language-Learning Resources: No gift guide for Europhiles would be complete without language-learning resources. The ones below are for the languages of shows covered here on The Euro TV Place.
Pimsleur Conversational Finnish
Pimsleur Conversational French
Pimsleur Conversational Swedish
Back to top
__________________
Share this post/page.