Euro TV — from Scandinavian series out of Denmark, Norway and Sweden, to those from France, Germany and Italy (but excluding shows from Great Britain) — is a relatively recent phenomenon in the US and UK, one that has been making quite the splash since programs began being exported beyond the fjords and across the Atlantic.
Nordic noir and European crime/mystery fiction have been around for decades, as have adaptations in film, such as The Name of the Rose (1986) and Smilla's Sense of Snow (1997). Then the first title in author Stieg Larsson's bestselling Millennium Trilogy hit the shelves in 2005, its English translation in 2008, and its film adaptation, The Girl with the Dragon Tattoo, in 2009. And Nordic noir started to become a household phrase.
In television, the long-running mystery series Maigret (France, 1991-2005), Inspector Montalbano (Italy, 1999-2016, new episodes coming!), and Wallander (Sweden, 2005-2014) have been Euro TV staples in many countries. But Euro TV, notably Nordic noir, exploded on telly across the globe after the Danish crime drama, The Killing (Forbrydelsen), hit local screens in 2007 and began being imported by countries across Europe, Asia, South America, and Oceania (but not North America) starting in 2008.
And Euro TV, as well as the television industry overall, hasn't been the same since.
Regardless of whether characters speak Flemish or French, what makes much of Euro TV as compelling as many of its American and British counterparts are three things: engrossing stories, intriguing characters, and top-notch production values.
So, where can you watch English-subtitled Euro TV in the US and UK? Read on to find out.
(This page is updated regularly, so visit here again soon. Better yet, bookmark it for easy reference and share it with your Euro TV fan friends.)
___________________________
IN THE US
Acorn TV
Dubbed "the best British TV" by Time magazine, Acorn TV dipped its toes into the Euro TV waters back in 2013, when it premiered the anthology series Les Petits Meurtres d'Agatha Christie (The Little Murders of Agatha Christie), consisting of stylized and Frenchified adaptations of some of the famed author's works.
Fast forward to October 2015, when shows from Nordic and Eastern European countries began arriving on Acorn TV. Specifically, the US premieres of the hit Finnish dramas Easy Living (Helppo elämä) and Hooked (Koukussa), and the intense Romanian drama Umbre.
More Euro TV will be screening on Acorn TV, so keep up with my blog posts for news about upcoming titles.
__________________
Amazon Instant Video
After having lost a number of titles for a while, Amazon Instant Video now has more Euro TV programs available for streaming than it ever did.
Of Amazon's Euro TV titles (most of which are from MHz Networks), I highly recommend these: Anatomy of Evil (Spuren des Bösen), a German-language psychological crime drama from Austria; Beck, the ever-so-popular Swedish mystery series starring Peter Haber and Mikael Persbrandt, the latter of whom recently departed the show; Crime Scene Cleaner (Der Tatortreiniger), the smart and utterly hilarious, award-winning German comedy; and Swedish crime action thriller Johan Falk, whose Season 1 costar, Joel Kinnaman, makes it a must-watch.
Anatomy of Evil
Beck
Crime Scene Cleaner
Johan Falk
One thing to note if you are a subscriber to MHz Choice (see below): As of this writing, both The Eagle (Ørnen) and Unit One (Rejseholdet, co-starring Hannibal Lecter himself, Mads Mikkelsen) — two of the most popular crime dramas from Denmark — are only available for streaming on Amazon Instant Video; they are not on MHz Choice, at least not yet.
The Eagle
Unit One
__________________
Drama Fever
Known primarily for its Asian programming (Korean, in particular), Drama Fever has been adding more Spanish-language shows, from both Spain and Latin American countries. Some are licensed to Hulu, while others are exclusive to Drama Fever. To see which television titles from Spain are available on Drama Fever, check out our Spanish Language TV Programs page.
__________________
Eurochannel
Eurochannel offers a wide range of European programming, including TV series that are not available anywhere else in the US. In 2015 it premiered its new "European Prime TV Series" around the world, including the French anthology series Suite Noire and the fabulous Dutch royal family biopic series Crowns and Jewels, made up of the binge-watchable miniseries Bernhard, Scoundrel of Orange and Beatrix, Orange Under Fire.
The last program of the 2015 "European Prime TV Series" is Second Chance (my review is coming soon), and the first title of the 2016 series begins streaming this spring.
Unfortunately, 10, the popular French-language drama from Switzerland, starring Jérôme Robart (Nicolas Le Floch), was recently removed as a Eurochannel streaming selection. 🙁 (However, if you visit the UK, you can stream it on Channel 4's All 4, where it is a title under the Walter Presents banner; details about it are below.)
10
__________________
Google Play
For as humongous as Google is, the Euro TV pickings in its online store are decidedly slim and can be gotten elsewhere (unless having all of your media under your Google account is a must). The few titles I've found here: Beck, Maison Close, The Returned, and Spiral.
__________________
Hulu/Hulu Plus
Hulu has a fair number of Euro TV programs, from Denmark, France, Italy, Russia, Spain, and Sweden. Two of my favorites from España are the contemporary drama Frágiles and the costume romance-and-adventure drama The Time in Between.
Euro TV titles that are exclusive to Hulu include the French drama Pigalle, la nuit, starring Sara Martins of Détectives (and British TV series Death in Paradise); the Danish ensemble cast crime drama The Protectors; and the Swedish drama with a legal angle, Verdict Revised, starring none other than Beck's Mikael Persbrandt.
Other titles currently available for streaming on Hulu include: those in its Russian language library; Braquo, the gritty French flics (cops) drama; the original Swedish/Danish crime serial The Bridge (Bron/Broen), which spawned the American/Mexican remake of the same name and the British/French remake The Tunnel; Italian crime drama Romanzo Criminale; Swedish mystery series The Sandhamn Murders (Morden i Sandhamn); international hit French crime drama Spiral (Engrenages); and Wallander, the hit Swedish mystery series starring Krister Henriksson that is still a staple of Nordic noir programming schedules/offerings, despite having concluded its run nearly two years ago.
Braquo
The Bridge (Bron/Broen)
The Protectors (Livvagterne)
Verdict Revised (Oskyldigt Dömd)
__________________
iTunes
iTunes has a number of Euro TV programs, including the hit Danish political drama Borgen, hailed as "The Best Political Show Ever" by Newsweeek's Andrew Romano.
All three seasons of Borgen are available as digital downloads exclusively at iTunes in the US, UK, and Canada.
Borgen – Exclusive Digital Download US
Borgen – Exclusive Digital Download UK
Borgen – Exclusive Digital Download Canada
Other titles that you can download from iTunes include the German spy thriller Deutschland 83 and war drama Generation War, Swedish crime drama/mystery series Henning Mankell's Wallander and Maria Wern, and French period drama Maison Close and crime drama Spiral, amongst others.
__________________
KCETLink
KCETLink includes KCET, the independent public TV station that serves Southern and Central California, and Link TV, a national satellite channel offering international programming.
Euro TV-wise, KCETLink currently has one show, but no other US programmer is screening it: Borgen. Viewers who don't live within KCET's greater Los Angeles broadcast area, or don't have DirecTV or Dish to access Link TV, can stream episodes of Borgen for free at the KCET and Link TV websites. (Note that episodes are available online for two weeks only.)
Borgen: Season 1
Borgen: Season 2
Borgen: Season 3
Borgen: The Complete Series
__________________
MHz Choice
MHz Choice is the new — the first and only — subscription video-on-demand (SVoD) streaming service in the US that is dedicated to English-subtitled foreign-language programs. It re-launched on 20 October 2015, has the largest stateside library of television titles from Europe, and screens more than 3000 hours worth of classic Euro TV favorites, recent Euro TV releases, and new programs from Belgium, Denmark, Finland, France, Germany, Iceland, Italy, Norway, Sweden, and beyond, including crime dramas and mysteries, thrillers, dramas, comedies, documentaries, and movies.
Read "MHz Choice Is Now Live, Streaming Foreign-Language Euro TV in the US" for details about the programs available at re-launch, and "New Montalbano + More Euro TV Favorites & New Series in 2016 on MHz Choice" to learn more about other titles that MHz Choice will premiere throughout this year.
Viewers who'd like to get in on the goods of new and exclusive Euro TV programs should visit the MHz Choice website and sign up for the free 30-day trial, after which the $7.99/month subscription fee kicks in and allows you to continue watching some of the best Euro TV on this side of the Atlantic.
A few of the Euro TV titles currently streaming in the US, exclusively on MHz Choice, include the following (all of them terrific):
Camilla Läckberg's The Fjällbacka Murders
A French Village
Kaboul Kitchen
Mammon
__________________
Netflix
As the largest subscription video-on-demand service in the US (44 million+ domestic subscribers, 74 million worldwide as of January 2016), and the only national DVD-rental-by mail service, Netflix has a rather small selection of Euro TV programs, comparatively speaking.
That said, in the first two months of 2016, Netflix brought its US subscribers the premieres of two hit titles from Norway: Occupied, the political drama that pissed off Russia to no end, and The Heavy Water War (known as The Saboteurs in the UK), the wartime drama based on real events during World War II. Both are intense, must-watch series.
Others of Netflix's exclusive Euro TV titles include the Italian period crime drama 1992; Danish crime drama Dicte; international hit Danish drama-comedy Rita, which spawned the wonderful dramedy spin-off Hjørdis; Spanish period drama Velvet; and El Internado, the multiple award-winning teen mystery/thriller series from Spain that adults will get engrossed in, too. (My review is coming soon.)
The remaining programs in Netflix's Euro TV library are available elsewhere, such as the French crime drama Witnesses, which Netflix premiered in the US in 2015.
1992
The Heavy Water War
Rita
Witnesses
And if you have a Netflix DVD subscription, you can rent the complete series of Arn: The Knight Templar. (The TV series has more footage than the two Arn films combined.) Both seasons of Lars von Trier's supernatural thriller, The Kingdom, are available, as well.

Arn: The Knight Templar
The Kingdom
Since Netflix got into the production business, the "global TV network" announced in September 2014 that it is producing its first Netflix Original television series in French, the political drama Marseille, which is set to premiere in all of Netflix's territories in 2016.
__________________
Premium Cable Channels
As of this writing, the only US cable channel that screens first-run Euro TV programs is SundanceTV. It debuted the first season of The Returned before the hit supernatural series made its way to (S)VoD streaming services, and premiered the second season on 31 October 2015.
SundanceTV also co-produced and premiered in 2015 Deutschland 83, a bona fide worldwide hit and "the first-ever German-language drama to be aired on a major US network."
Deutschland 83
The Returned
__________________
Tubi TV
Launched in early 2014, Tubi TV is a free, ad-supported video streaming service in the US that offers thousands of film and TV titles, many of which you can find on other VoD websites.
But here's the thing: You can watch the series that Tubi TV has in common with, say, Hulu Plus or Netflix, without being a subscriber to either SVoD service.
Ditto that for Tubi TV titles for which Hulu doesn't have the rights to stream to your telly or digital devices. For example: The Sandhamn Murders, the only Euro TV show currently available on Tubi TV. With Hulu, you can watch it only on your desktop/laptop, whereas with Tubi TV you can stream it to your telly with Amazon Fire TV, Roku, and Xbox 360, as well as to Android and iOS devices.
For more info about Tubi TV, read "Tubi TV: 7 Reasons to Use This Streaming Service for British TV." Nearly all of the reasons apply to Euro TV, as well.
(As a side note, Shine, the distributor of The Sandhamn Murders, has a channel on Roku, where you can also stream the series directly on your telly.)
__________________
Vibrant TV Network
As of this writing, Vibrant TV has a number of English-subtitled programs from Italy, and according to Vibrant TV founder Dan Zifkin, more from this and other European countries are on the way. Shows from Australia, New Zealand, and the UK are also available right now.
Vibrant TV titles can be accessed online and through various digital devices and apps with a paid subscription (after a free trial period), and watched on ad-supported telly broadcasts as well as the live stream simulcast on the network's website. For further details, read "Vibrant TV Network Brings Exclusive Euro TV Shows to US Audiences."
__________________
Viewster
Viewster
, another free, ad-supported video-on-demand service (this one based in Zurich, Switzerland), is known mostly for its Viewster Online Film Festival. However, it has been steadily growing its library of TV series, including those from mainland Europe, the UK, Ireland, the US, and other countries.
Some of the titles on Viewster are available on other VoD services, while others are exclusive, such as the Finnish supernatural drama Nymphs, available in the US and UK. All Viewster titles can be streamed to your telly with a Roku, to televisions that have the Viewster service pre-installed, and to digital devices with Viewster mobile apps.
__________________
Vudu
Unlike most of the other streaming video services, Vudu,
which is owned and operated by retail giant Walmart, never did and likely never will have any Euro TV exclusives, but its library of Euro TV shows is slowly growing. Titles include the Swedish Anno 1790 (period drama), Beck (crime drama), and Henning Mankell's Wallander (mystery), as well as The Returned (Les Revenants), the ultra-creepy French supernatural thriller that became a worldwide sensation.
So, if you can find Euro TV shows elsewhere, why use Vudu? Because (1) its pay-per-episode or -season pricing is comparable to, and occasionally lower than, that of other PPV services; (2) multiple seasons are sometimes bundled for lower pricing; (3) you can watch programs pretty much anywhere with just about any kind of digital device; (4) you can download them to up to eight devices; and (5) you can use PayPal to pay for your purchases and rentals.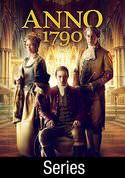 Anno 1790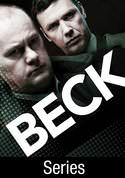 Beck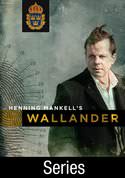 Henning Mankell's Wallander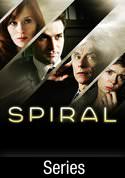 Spiral

___________________________
IN THE UK
BBC Four
The UK channel that has been screening television programs and films from its European neighbors on Saturday evenings for years is BBC Four. It's aired Euro TV hits such as the Danish political drama Borgen, Italian mystery drama Inspector Montalbano, Swedish crime drama/mystery Henning Mankell's Wallander, and the Danish crime drama that kicked Nordic noir into serious high gear: The Killing (which still hasn't screened in the US).
In 2015 BBC Four premiered the Danish historical drama 1864 (the most expensive Danish television series ever), the seriously-intense Belgian drama Cordon (remade as Containment in the US), Series 5 of the international hit French crime drama Spiral, the most recent season (outside of the Nordic countries) of the mega-popular Swedish detective/mystery series Beck (the final full season with co-star Mikael Persbrandt), Series 2 of the hit Swedish crime drama Arne Dahl, and the third series of the worldwide Swedish/Danish crime drama sensation The Bridge. (Will there be a Series 4? Maybe.)
BBC Four kicked off its 2016 Euro TV programming with Series 2 of The Young Montalbano, the hit prequel to the Inspector Montalbano series. Premiering in February 2016 is the hit Icelandic thriller Trapped, which had its world premiere at the 2015 Toronto International Film Festival. And coming later this year is Follow the Money, the critically-acclaimed Danish crime thriller.
Arne Dahl: Season 2
Beck
The Bridge: Season 3
The Young Montalbano: Series 2
__________________
Channel 4 / Walter Presents

Channel 4 jumped on the Euro TV bandwagon when it screened the hit French supernatural drama The Returned and Norwegian crime thriller Mammon. Then in 2015 the ad-supported public broadcaster premiered the Norwegian wartime thriller The Saboteurs (aka The Heavy Water War outside of the UK), French wartime drama Resistance (similar to The Saboteurs in that it is also based on true events), French crime thriller Witnesses, and the highly-anticipated Series 2 of The Returned.
In the same year, Channel 4 announced that All 4, its digital hub, would be the home of Walter Presents, the new foreign-language-drama VoD service for UK-based fans of international and Euro TV shows. Walter Presents launched on 3 January 2016 with nine program premieres, including Deutschland 83, "the highest rated foreign-language drama in UK TV history."
For details about the extensive list of titles that are streaming now and will be premiering on Walter Presents later in 2016, read "Walter Presents Launch Includes International Hits Deutschland 83, Kabul Kitchen, Pure Evil."
Deutschland 83
The Returned: Series 2
The Saboteurs
Witnesses
__________________
ITV Encore
Launched in 2014, ITV Encore is ITV's newest channel, one that is only accessible through Sky satellite services. In 2015 ITV Encore premiered the award-winning, creepy, Swedish crime thriller Jordskott, one of my favorite Euro TV premieres of the year.
Jordskott
__________________
Sky Arts & Sky Atlantic

For viewers with a subscription to Sky, Sky Arts also screens Euro TV shows on a fairly regular basis. Titles that have premiered on this channel include the French police drama Braquo, Italian Mafia drama Gomorrah, French comedy Hard, Spanish mystery serial Grand Hotel, French period drama Maison Close, and the adult-themed Belgian drama Matrioshki.
In 2015 Sky Arts premiered the Swedish drama 30 Degrees in February, Italian Mafia thriller 1992, all four seasons of the awesome Norwegian comedy Dag, and Season 2 of the binge-worthy Danish drama The Legacy.
Sky Arts is currently in the midst of its debut of the Norwegian thriller Occupied.
For bilingual series, there's Sky Atlantic. Airing now is the Swedish/English crime drama 100 Code, and coming later this year is The Tunnel: Sabotage, the highly-anticipated follow-up to Series 1 of The Tunnel, the French/English remake of The Bridge, which won Stephen Dillane the Best Actor award at the 2014 International Emmy® Awards.
30 Degrees in February
Dag: Season 2
Occupied
The Tunnel
__________________
Video Streaming Services
In addition to terrestrial services, VoD streaming services such as Amazon Instant Video, Netflix, and Viewster also offer an array of Euro TV shows for fans in the UK, including:
Gomorrah
The Killing
Salamander
Sebastian Bergman
For information on where to watch specific Euro TV programs in the US and UK, visit the Euro TV Shows by Language pages.
__________________
Share this post/page.