Euro TV is now a veritable niche sub-genre that broadcast and cable channels and free and paid streaming services are paying keen attention to in the US and UK, given viewers' growing appetites for non-English-language, English-subtitled programs — whether from the Scandinavian countries of Denmark, Finland, Iceland, Norway, and Sweden, or from Belgium, France, Germany, Italy, Spain, and other countries on the Continent.
Nordic noir and European crime/mystery fiction have been around for decades, as have film adaptations, such as The Name of the Rose (1986), Smilla's Sense of Snow (1997), and The Girl with the Dragon Tattoo (2009). Likewise, Euro TV series that might be new to some viewers have been around for almost as long, such as the long-running mystery series Maigret (France, 1991-2005), Inspector Montalbano (Italy, 1999-2016), and Wallander (Sweden, 2005-2014).
The series that arguably made viewers sit up and take notice of Euro TV in general and Nordic noir TV in particular, at least in the UK, was the Danish crime drama, The Killing (Forbrydelsen). It hit local screens in 2007 and programmers across Europe, Asia, South America, and Oceania (but not North America) began buying it in 2008.
And Euro TV, as well as the television industry overall, hasn't been the same since.
Regardless of whether characters speak Flemish or French, what makes much of Euro TV as compelling as many of its American and British counterparts are three things: engrossing stories, intriguing characters, and top-notch production values.
So, where can you watch English-subtitled Euro TV in the US and UK? Read on to find out.
___________________________
IN THE US
Acorn TV
Dubbed "the best British TV" by Time magazine, subscription video-on-demand (SVOD) service Acorn TV dipped its toes into the Euro TV waters back in 2013, when it premiered the anthology series Les Petits Meurtres d'Agatha Christie (The Little Murders of Agatha Christie), which consists of stylized and French-ified adaptations of some of the famed author's works.
Fast forward to October 2015, when shows from Nordic and Eastern European countries began arriving on Acorn TV — specifically, the US premieres of the hit Finnish drama Easy Living (Helppo elämä) and the gripping Romanian drama Umbre. And in 2016 Acorn TV premiered the compelling Finnish drama Hooked (Koukussa), the intense French drama The Disappearance (Disparue), Italian period drama The Viceroys (I viceré), and Black Widows, the multi-lingual (Danish, Norwegian, and Swedish) version of the Finnish mystery/crime drama.
So far in 2017 Acorn TV has premiered both seasons of Lord & Master (Heer & Meester), the Dutch-language drama starring Daan Schuurmans (Crowns & Jewels) as an independently wealthy amateur sleuth who's reminiscent of The Saint's Simon Templar.
A subscription to Acorn TV costs $4.99/month or $49/year, and comes with a free 7-day trial. Members of Amazon Prime can add an Acorn TV subscription through Amazon Channels and watch Acorn shows through the Amazon Video interface.
__________________
Amazon Video & Amazon Prime Video
The number of Euro TV titles available to stream on Amazon.com has grown exponentially since 2015. Many are available on a pay-per-view (PPV) or -season basis, while others are no-cost offerings for Prime Video members.
Unlike some of its streaming competitors, there are no Amazon Original series in the Euro TV arena. What Amazon does have are some exclusives, including two of the most popular crime dramas from Denmark: The Eagle (Ørnen) and Unit One (Rejseholdet, co-starring Hannibal Lecter himself, Mads Mikkelsen). Two other exclusives are The Sniffer (Nyukhach), a binge-worthy Ukrainian crime drama, and Mamon, the Czech version of the Norwegian crime thriller Mammon.
Other series (some exclusive, some not) that are worth checking out include French period drama The Heiresses (Les héritières); Infieles (Infidels), a Spanish drama reminiscent of Sex and the City; Locked Up (Vis a vis), the Spanish women's prison drama that's much more akin to the Australian Wentworth than Orange Is the New Black; and Once Upon a Time in Odessa (Zhizn i priklyucheniya Mishki Yaponchika), a Russian biopic about Mishka Yaponchik, the Ukrainian gangster, Jewish revolutionary, and Soviet military leader.
Note that most of the Euro TV exclusives are offerings under Amazon Prime. If you don't care about 2-day free shipping and the other benefits of the $99/year membership, then a monthly subscription might suit you better. Read my article "Amazon's MONTHLY Prime Video Option Takes on Netflix and Hulu Plus: A Comparison" on The British TV Place for details.
__________________
Drama Fever
Known for its Asian content (Korean, in particular), Drama Fever still has a few series from Spain, but several others are no longer available. This is unfortunate for Euro TV fans, because Drama Fever was the only streaming service to offer them — including the awesome drama Frágiles (Fragile) — after they disappeared from Hulu. To see what's left, check out the Spanish Language TV Programs page.
__________________
Eurochannel
Eurochannel offers a wide range of Euro TV series, including those that premiered in the US, UK, and around the world under the "European Prime TV Series" banner. They include the French anthology series Suite Noire; the Dutch royal family biopic series Crowns and Jewels, made up of the miniseries Bernhard, Scoundrel of Orange and Beatrix, Orange Under Fire; Finnish drama Second Chance (Toisen kanssa); Czech crime dramedy Kveta Mysteries (Ach, ty vraždy!); and Norwegian drama Struggle for Life (Kampen for tilværelsen).
While some Euro TV series remain exclusive to Eurochannel, others are available on Amazon Video (and as Prime selections, to boot!).
You can access Eurochannel through any of the international packages on Sling TV (subscription required) in the US, where Eurochannel is a bonus channel; on Google TV and Android devices in the US and Canada; and on Dailymotion, which powers Eurochannel's on-demand streaming in the US, UK, and any other country where you have an Internet connection. The latter two are PPV options, and the cost per episode can be as low $0.99, depending on the series.
__________________
Google Play
For as humongous as Google is, the Euro TV pickings in its online store are decidedly slim and can be gotten elsewhere (unless having all of your media under your Google account is a must). A few shows I've found here: Beck, Maison Close, The Returned, and Spiral. There might be more, but to be frank about it, there's no easy way to search for titles. (A bit ironic, given that Google is a titan in the search space.)
__________________
Hulu
Hulu used to have many more Euro TV programs than it does now. Gone are French drama Pigalle, la nuit, starring Sara Martins of Détectives (and British TV series Death in Paradise) and the aforementioned Frágiles — both of which are no longer streaming anywhere in the US.
That said, there are a few consolations: (1) Hulu premiered Seasons 1-3 of the amazing Swedish-Danish crime thriller The Bridge (Bron/Broen), starring Sofia Helin (who costars in the new German Cold War spy drama The Same Sky), and I expect it will do the same for the fourth and final season. (2) Hulu is the only streaming service with Season 3 of the gritty French crime drama Braquo, starring Jean-Hughes Anglade (La Femme Nikita). And (3) Hulu is still the only US streaming service with the ensemble-cast Danish crime drama The Protectors and Swedish legal drama Verdict: Revised (Oskyldigt Dömd), starring none other than Beck's Mikael Persbrandt.
And Hulu has added select seasons of French dramas The Churchmen and A French Village, still has Swedish mystery dramas The Sandhamn Murders and Wallander, and now has the first five seasons of Spiral.
Hulu has two subscription options: $7.99/month to stream programs with a limited number of commercials, and $11.99/month to watch commercial-free content.
__________________
iTunes
In 2015 Euro TV fans in the US, UK, and Canada who wanted to legally download the binge-worthy and award-winning Danish political drama Borgen were finally able to get them at iTunes, where all three seasons were made available as exclusive digital downloads.
Borgen – Digital Download US
Borgen – Digital Download UK
Borgen – Digital Download Canada
Then in 2016 iTunes launched the first two seasons of The Bureau (Le bureau des légendes), the gripping French spy thriller starring Mathieu Kassovitz (Amélie); the original Irish Gaelic version of period drama Dominion Creek (An Klondike); and the complete series of Italian crime drama Romanzo Criminale, based on the novel of the same name by criminal court judge and author Giancarlo De Cataldo.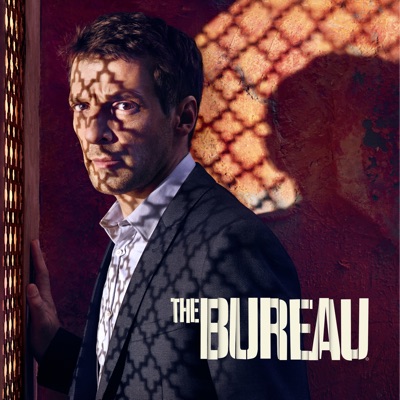 There are plenty of other titles that you can download from iTunes, too, including the German spy thriller Deutschland 83 and war drama Generation War, Swedish crime drama/mystery series Henning Mankell's Wallander and Maria Wern, and French period drama Maison Close and crime drama Spiral, amongst others.
__________________
MHz Choice
MHz Choice is the first SVOD streaming service in the US that is dedicated to English-subtitled foreign-language programs from Europe. It re-launched on 20 October 2015, currently has one of the largest stateside libraries of Euro TV titles, and screens more than 3000 hours worth of classic Euro TV favorites, recent releases, and new programs from countries across Western Europe, including crime dramas and mysteries, thrillers, dramas, comedies, and documentaries.
Recent MHz Choice offerings are exclusive, including new-to-the-US series such as German police drama Inspector Rex and Danish drama Lulu the Bankrobber's Wife (aka Lulu & Leon), and new episodes of Detective Montalbano stories and the last episodes ever of Beck. (Sob!)
Some of the shows that premiered on MHz Networks, the broadcast network that is still on air in select markets, are available on other streaming services, such as Hulu and Netflix. Many more are available on Amazon Video as PPV offerings, including these of my favorites:
Viewers who'd like to get in on the goods of the new and exclusive Euro TV programs at MHz Choice should visit their website and sign up for the free 30-day trial. If you keep the service after the trial ends, the subscription price is $7.99/month.
MHz Choice is also available through Amazon Channels, which lets you watch exclusive and non-exclusive content through the Amazon Video interface. Note that the trial period is only 7 days with this option.
__________________
Netflix
The largest SVOD service on the planet — with more than 93 million subscribers worldwide, inclusive of 49 million+ in the US alone (as of January 2017) — has been steadily adding Euro TV titles to its massive library. Most of them are exclusive to Netflix in the US, and many exclusives are Netflix Original series.
Marseille, the political drama starring film legend Gérard Depardieu (Cyrano de Bergerac), was the first Netflix Original TV series produced in French. More foreign-language Netflix Originals are coming, including supernatural drama Dark, Netflix's first series in German, and Italian crime drama Suburra, a co-production of Netflix and RAI that's based on the film of the same name (currently streaming on Netflix).
Others of Netflix's Euro TV exclusives include Belgian crime thriller The Break (La trêve); Danish crime drama Dicte and dramedies Rita and Hjørdis; French comedies Call My Agent and A Very Secret Service (Au service de la France) and thrillers Deep (En immersion) and No Second Chance (Une chance de trop); German dramas NSU: German History X (Mitten in Deutschland: NSU) and Old Money (Altes Geld); Icelandic crime dramas Case (Réttur) and The Lava Field (Hraunið); Italian political drama 1992; Norwegian drama Nobel; Spanish mystery El Internado, drama Merlí, and period drama Velvet; and Swedish drama 30 Degrees in February (30 grader i februari), amongst other titles.
Euro TV series that premiered on Netflix and have since been added to other streaming services include French crime drama Witnesses (Les Témoins), and Norwegian historical drama The Heavy Water War (Kampen om tungtvannet, known as The Saboteurs in the UK) and dystopian political thriller Occupied (Okkupert).
By the way, you can now download select Euro TV titles from Netflix. Yes, download. Why it took so long for them to make this feature available is anyone's guess, especially since so many subscribers watch Netflix shows on mobile devices while on the go, and Amazon Prime members have been able to download titles for a couple of years (ahem). Here is a list of 20 Euro TV series and 20 Euro films you can download right now.
The price for a Netflix subscription depends on the number of screens accessing content at the same time (maximum of 4), whether you want content in SD, HD or Ultra HD, and if you have a DVD subscription included on your account. The lowest price possible is $7.99 for one screen only, with content shown in standard definition.
__________________
Popcornflix
Popcornflix is a channel on Roku (and perhaps on other streaming media devices, too), and it has just one Euro TV series: the adult-themed French period drama Maison Close. But what it lacks in television shows, it makes up for in Euro films, including the first two in the Dragon Tattoo Trilogy; Mesrine: Killer Instinct and Mesrine: Public Enemy #1, both of which star Vincent Cassel (Ocean's Twelve) as notorious French gangster Jacques Mesrine; the first four titles in the "Torrente" dark comedy-crime film series from Spain, written and directed by Santiago Segura (The Queen of Spain), who also stars; and dozens of others.
__________________
Shudder is a relatively new SVOD service that specializes in horror and supernatural thriller content. The majority of its content is films, but select TV titles are available. Euro TV programs include the French horror/mystery miniseries Beyond the Walls (Au-delà des Murs), starring Veerle Baetens (The Team, Cordon), and the award-winning Danish supernatural drama The Kingdom, written and directed by Oscar® nominee Lars von Trier (Breaking the Waves, Dancer in the Dark) and featuring Søren Pilmark (The Heavy Water War), Ghita Nørby (The Eagle), and Peter Mygind (Borgen), amongst many others.
Available in the US and Canada, as well as the UK and Ireland, Shudder costs US$4.99/month or US$49.99/year in the States, and comes with a free 7-day trial. (In case you're interested, it costs CA$4.99, £4.99, and €4.99 per month in the other territories, respectively, where content may be different from what's available in the US.)
You can sign up for a subscription at the Shudder website regardless of which territory you're in, and access content on the Web, Android and iOS mobile devices, Roku, and Chromecast. Amazon Prime members in the US can subscribe via Amazon Channels and watch the spooky content through the Amazon Video interface.
__________________
SundanceTV & SundanceNow

As of this writing, the only US cable channel that screens first-run Euro TV programs is SundanceTV. It debuted in 2013 The Returned (Les revenants), the fantastic French supernatural thriller and International Emmy® Award winner for Best Drama Series, and the show's second season in 2015.
Also in 2015 was something huge for Euro TV in the US: SundanceTV's premiere of its co-production Deutschland 83, a bona fide worldwide hit and "the first-ever German-language drama to be aired on a major US network." The series will return with a second season, Deutschland 86.
And after iTunes launched The Bureau as a digital download (see above), SundanceNow (formerly DocClub) brought both seasons to its members.
You can subscribe to SundanceTV through your cable TV provider (price can vary).
To become a member of SundanceNow, sign up at its website. For folks in the US and Canada, the price is $6.99/month or $59.99/year; for everyone else, it costs $4.99/month or $39.99/year — converted into the appropriate local currency. Amazon Prime members in the US can add SundanceNow through Amazon Channels and watch SN documentaries, films, and TV series through the Amazon Video interface.
__________________
Tubi TV
Tubi TV — one of my favorite free sources for streaming TV shows from the UK, IE, AU, NZ, and CA — is an ad-supported video streaming service in the US that launched in early 2014 and offers thousands of film and TV titles, many of which you can find on other (S)VOD services. You can watch its content on the Web, with various streaming media devices (e.g. Roku), and on Android and iOS mobile devices.
And as far as I can tell, Tubi TV is the only streaming service, free or paid, that has The Limit (Raja), a Finnish drama miniseries based on the novel of the same name by Riikka Pulkkinen, and Aranyélet (Golden Life), the Hungarian remake of the Finnish series Easy Living (Helppo elämä); read more about Aranyélet here.
Its non-exclusive Euro TV titles include Finnish drama Second Chance (Toisen kanssa), Romanian crime drama Umbre, Russian period drama Demons (based on Fyodor Dostoyevsky's novel of the same name), and The Sandhamn Murders (Morden i Sandhamn), the Swedish mystery series based on the "Sandhamn Murders" novels by Vivica Sten.
__________________
Vibrant TV Network
Back in November 2015, Vibrant TV was still a relative newcomer to the SVOD space. It offered nine English-subtitled programs from Italy, plus shows from Australia, New Zealand, and elsewhere, for the introductory subscription price of $1.99/month. (Read "Vibrant TV Network Brings Exclusive Euro TV Shows to US Audiences" for details.)
Fast forward to February 2017. Subscriptions are now $4.99/month (after the free 30-day trial), but only one new Euro TV title has been added: Italian anthology series Good and Evil (Il bene e il male). But still, that's ten shows that aren't available anywhere else in the US, and there are a couple of ways you can watch at least some of this content for free. Click here for details.
__________________
Viewster
Viewster, another free, ad-supported VOD service (this one based in Zurich, Switzerland), is known mostly for its Viewster Online Film Festival. Like Popcornflix, it has one Euro TV series to speak of: the Finnish supernatural drama Nymphs, which is exclusive to Viewster and available to viewers in the US and UK.
__________________
Vudu
Unlike most of the other streaming video services, Vudu, which is owned and operated by retail giant Walmart, never did and likely never will have any Euro TV exclusives, but its library of Euro TV shows is slowly growing. Titles include the Swedish Anno 1790 (period drama), Beck (crime drama), and Henning Mankell's Wallander (mystery), as well as French supernatural thriller The Returned and police/legal drama Spiral.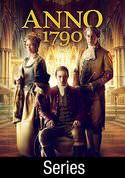 Anno 1790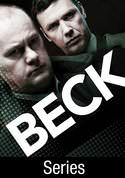 Beck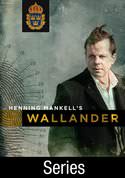 Henning Mankell's Wallander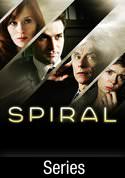 Spiral
So, if you can find Euro TV shows elsewhere, why use Vudu? Because (1) its pay-per-episode or -season pricing is comparable to, and occasionally lower than, that of other PPV services; (2) multiple seasons are sometimes bundled for lower pricing; (3) you can watch programs pretty much anywhere with just about any kind of digital device; (4) you can download them to up to eight devices; and (5) you can use PayPal to pay for your purchases and rentals.
__________________
Walter Presents
Walter Presents started as a UK-based streaming service for English-subtitled international drama series from Europe and elsewhere in January 2016 (more about this below), and launched as an SVOD platform in the US in March 2017. Of the 34 titles available at launch, most are Euro TV programs from Belgium Croatia, the Czech Republic, France, Germany, Hungary, The Netherlands, Norway, and Spain.
There are two subscription options available: $6.99/month or $69.99/year. The monthly plan comes with a 7-day free trial, the annual plan with a 30-day free trial. Access to content is available on a variety of platforms. For additional information, read "HUGE News: The UK's Walter Presents Expands to the US, Bringing Mucho Mas Euro TV with It" and "Walter Presents Is Now Live & Streaming International TV in the United States." The second article has step-by-step instructions for becoming a subscriber.
__________________
Yahoo View
Yahoo View is the advertising-supported streaming site that houses Hulu's free content since Hulu moved to the SVOD revenue model. Not all of Hulu's content is on Yahoo View, but the free streaming service has a few excellent Euro TV shows that you can watch without a subscription. As of this writing, they include Season 1 of Swedish/Danish crime thriller The Bridge, Spanish period drama Grand Hotel, and French period drama Maison Close; Seasons 1 & 2 of French crime thriller Braquo; Seasons 1-3 of French period drama A French Village; and all three seasons of Swedish mystery series The Sandhamn Murders.
Braquo: Season 1
The Bridge (Bron/Broen): Season 1
A French Village: Season 1
Maison Close: Season 1
___________________________
IN THE UK
BBC Four
BBC Four, the UK's commercial-free public broadcast channel, has been screening TV programs and films from its European neighbors on Saturday evenings for years. It's aired Euro TV hits such as the Danish political drama Borgen, Italian mystery drama Inspector Montalbano, Swedish mystery/crime drama Henning Mankell's Wallander, and the Danish crime drama that kicked Nordic noir into serious high gear and inspired the Faroese sweater fashion trend: The Killing.
In addition to airing new seasons of returning series over the past couple of years, including French police/legal drama Spiral, Italian mystery drama The Young Montalbano (the prequel to Inspector Montalbano), Swedish mystery/crime dramas Beck and Arne Dahl, and Swedish/Danish crime thriller The Bridge, BBC Four has premiered brand new series from Scandinavia and countries on the Continent.
They include the Danish historical drama 1864 (the most expensive Danish TV series ever), the intense Belgian drama Cordon (remade as Containment in the US), the taut French drama The Disappearance, the critically-acclaimed Danish crime thriller Follow the Money, Swedish crime drama Modus (based on the novels by Norwegian author Anne Holt), and the hit Icelandic thriller Trapped (which had its world premiere at the 2015 Toronto International Film Festival).
And there's more Euro TV to look forward to on BBC Four, including Series 2 of Follow the Money, the fourth and final season of The Bridge, and the drama/thriller I Know Who You Are — the first Spanish-language series to screen on the channel.
__________________
Channel 4 / Walter Presents
Channel 4 jumped on the Euro TV bandwagon when it screened the hit French supernatural drama The Returned and Norwegian crime thriller Mammon a few years ago. Then in 2015 the ad-supported public broadcaster premiered the Norwegian wartime thriller The Saboteurs (aka The Heavy Water War outside of the UK), French wartime drama Resistance (similar to The Saboteurs in that it is based on true events), French crime thriller Witnesses, and the highly-anticipated Series 2 of The Returned.
In the same year, Channel 4 announced that All 4, its digital hub, would be the home of Walter Presents, a free VOD service that offers English-subtitled international and Euro TV shows to UK-based viewers. Walter Presents launched on 3 January 2016 with nine program premieres, including Deutschland 83, "the highest rated foreign-language drama in UK TV history."
Over the course of 2016 Walter Presents brought some fabulous Euro TV series to the UK, including Swedish mystery/thriller Blue Eyes (Blå ögon), Polish crime drama The Border (Wataha), Dutch conspiracy thriller Framed (Bellicher), Danish supernatural thriller Heartless, German detective drama Inspector Borowski, Czech crime thriller The Lens (Clona), Dutch dramedy The Out-Laws (Clan), French political drama Spin (Les hommes de l'ombre), and Swedish drama Thicker Than Water (Tjockare än vatten), amongst many others.
(By the way, if you're from the US and looking for Icelandic crime drama Case or Danish mystery Dicte in the UK, you'll find them on Walter Presents, not Netflix UK.)
The cross-border crime drama The Team, starring Lars Mikkelsen (The Killing), recently premiered in the UK on Walters Presents. And coming soon are three Norwegian series: the top-notch crime drama Eyewitness (Øyevitne) (read more about it here), contemporary drama Young and Promising (Unge lovende), and the highly-anticipated thriller Valkyrien.
Also coming soon is the US launch of Walter Presents!
__________________
ITV Encore
Launched in 2014, ITV Encore is ITV's newest channel, one that is only accessible through Sky satellite services. In 2015 ITV Encore premiered the award-winning and creepy Swedish crime thriller Jordskott, one of my favorite Euro TV premieres of the year. And in 2016 the Swedish supernatural mystery/thriller Ängelby (dubbed Sweden's Twin Peaks by some viewers) debuted on ITV Encore.
What does ITV Encore have in store, Euro TV-wise? Stay tuned to find out.
__________________
Shudder
See description under the US section above.
__________________
Sky Arts & Sky Atlantic
For viewers with a subscription to Sky, Sky Arts screens Euro TV shows on a fairly regular basis. Titles that have premiered on this channel include both seasons of the excellent Swedish drama 30 Degrees in February, Italian Mafia dramas 1992 and Gomorrah, French flic drama Braquo, several seasons of Norwegian comedy Dag, French comedy Hard, Spanish mystery serial Grand Hotel, Danish family drama The Legacy (Arvingerne), both seasons of French period drama Maison Close, the adult-themed Belgian drama Matrioshki, and Norwegian thriller Occupied.
Sky Atlantic is where Sky has premiered bilingual series, including the Swedish/English crime drama 100 Code and both seasons of The Tunnel, the French/English remake of The Bridge, which won Stephen Dillane the Best Actor award at the 2014 International Emmy® Awards.
Stay tuned for news about new Euro TV series headed to Sky Arts and Sky Atlantic.
__________________
Video Streaming Services
In addition to terrestrial services, VOD streaming services such as Amazon Instant Video, Netflix, and Eurochannel also offer an array of Euro TV shows for fans in the UK, including:
For information on where to watch specific Euro TV programs in the US and UK, visit the Euro TV Shows by Language pages.
__________________
Share this post/page.